10 Ways to Bring out the Best in Students with Special Needs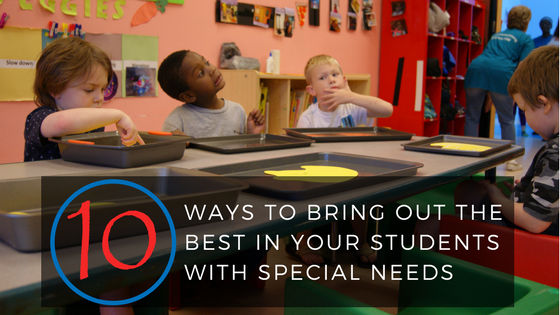 Teaching the future generations is nothing short of stressful; there's a lot of pressure to be sensitive to each student's needs and really understand their individual learning styles. While this task can seem daunting, it actually comes more naturally than you think to those leading the charge on education.
Understanding what a student needs to grow takes a little time and a little patience and sometimes just gaining experience throughout the years. Once you get a hang of inclusivity, it's relatively smooth sailing from there.
If your goal is to bring out the best in your students, we have some great pointers for how to bring out the best in your special needs students specifically!
1. Individualization
The most important thing you can do for someone who has special needs is understand their individuality. No two needs will be identical so it's difficult to apply blanket teaching tactics and hope for the best results.
Small things such as providing additional visual aids for those students who could be hard of hearing or giving oral exams to those who struggle with written projects are just the tip of the iceberg.
Taking the time to get to know each of your students weakest points will help you build on their strengths and help boost their confidence!
2. Identify Their Strengths
Reach out to previous teachers, aids or parents to see what your students with special needs excel at. It can be overwhelming and frustrating for these students if they are constantly put in positions where they are struggling without having their good qualities recognized, which can be said for all of us as well!
Specializing assignments and projects to target these strengths can really make a difference in a student's performance. For example, if a student may visualize vocabulary words better through images, have them draw their definitions instead of simply writing them. This can make all the difference in how they behave during classes and their attitudes about learning.
Providing an outlet for each student to express themselves is so imperative to keeping their spirits high.
3. Inclusivity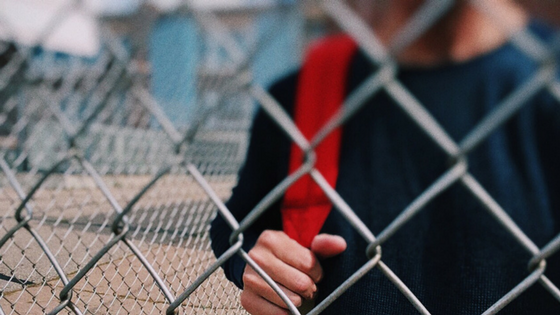 An essential special education tip is to let students with special needs join other students for activities as to not ostracize them. It's not about making them feel special, but allowing them to feel normal.
Giving opportunities for group projects can help these students feel like they aren't left out and are capable of doing everything they want! This being said, some students may perform better alone, and that's okay too. It's all about knowing their boundaries.
Making sure the learning environment promotes diversity and accommodation is also important. To do this, establishing ground rules and sticking with them can be a very important tool to hold your students accountable.
4. Provide Frequent Progress Reports
A lot of students respond best to targeted feedback. Having a sit down with a teacher where you identify specific improvements can yield a much higher reward than issuing a "good job class!" statement at the end of an assignment.
Sitting down with the student and the parents frequently will not only establish more of a personal connection, but will also assure all parties involved that there is progress being made and that their talents are recognized.
With frequent check-ins, it can also be useful to learn about how to better navigate the not so strong qualities a student may possess, giving the opportunity for growth all around the table.
5. Positive Role Models
Providing real life role models for students can help them truly shine and desire more for themselves because they see the success of someone who is just like them.
It can be difficult at times because some students may believe they will not be able to support themselves alone or they may not have the opportunity to enter the workforce one day because of their needs. Proving to them that some limitations are only in your head is so important to insure they really try to be their best selves.
6. Ask Them What They Need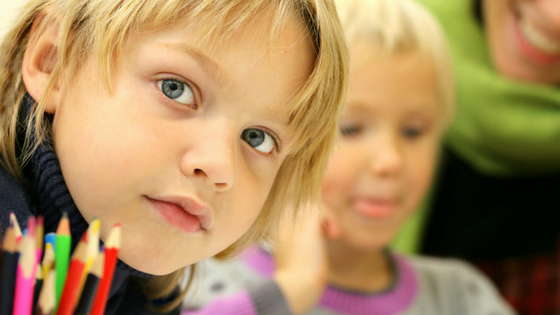 Sometimes the easiest way to bringing out the best qualities in someone is to be direct and ask them what they need to feel their best. Maybe it's a change in desk location, maybe it's having more time in the day to read or maybe it just being told they are doing a good job. You'll never know until you ask!
7. Patience
A huge deterrent for students success and attitudes can be not only their own frustrations, but those around them. It's easy to get down on yourself when you see others struggling to interact with you or understand you.
Giving someone a few extra minutes to figure a problem out or just some extra moments to gather their thoughts can be so important in making them feel like they are able to achieve something.
8. Be Realistic
Setting realistic goals and strategies for your students can help by eliminating excess stress. It's great to tell people to shoot for the stars, but a healthy dose of reality is much needed to make sure there is focus.
Hone in on the important goals and objectives these students really want to accomplish and give them direct paths to success so there's less outside noise and distraction to derail them.
9. Keep an Open Mind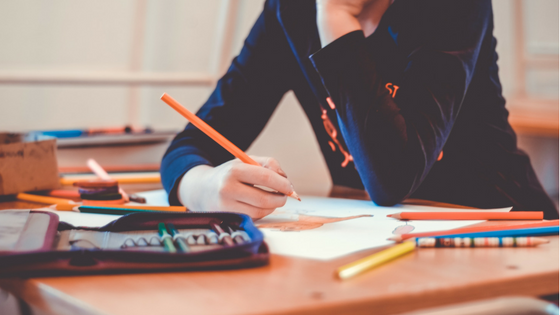 The worst thing you can do as an adult and an educator is to close your mind off and believe you know best. Part of teaching is committing to being a lifelong student yourself and that means admitting your mistakes and knowing when you can be humbled.
10. Try New Things!
In accordance to number 9, don't close your mind off to trying new technologies and new methods of interacting with your students. Society advances further and further each day so why not utilize that to its full potential?
Working with special needs students is a rewarding and humbling experience. You gain so many new perspectives and really understand what it means to live with a servant heart.
An honorable mention #11 should be to love these students with all you've got because you'll be given that back tenfold when you really try to highlight the qualities that shine brightest in these individuals.
Help Enroll a Student at Our Center
At Achievement Center of Texas, we place so much importance on helping these students get to where they need to be based on their individual needs and interests. Our classes really reflect our dedication to making sure the special needs individuals in our community have every opportunity to be their best! Check out some of our services to help make this happen.
By clicking the button below, you'll be sent to the enrollment application. Share this link with someone who you believe could benefit from our program.
Donate to Bring out the Best in Our Students with Special Needs
If this is something that speaks to you, please donate today. Help us continue to fund our endeavors in helping our students become the best they can be. To donate cash to our center, click the button below. To donate items, such as art and school supplies, visit our center during office hours.
About the Author
Allison Vickers is a recent graduate of UNT and has an affinity for all things related to dogs. A data analyst by day, writer by night, Allison thrives off of giving back to the communities she is a part of. Though her writing skills may be slightly above sub-par, she loves learning and educating people about how to love a little harder.