Marilynne Serie plans to retire in January 2017 after 30 years as Director of Achievement Center of Texas.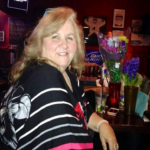 Marilynne Serie will pass the baton to Andrew Mlcak, her Assistant Director, as she retires from her position as the Executive Director of the Achievement Center of Texas which she has held for the past 30 years.  Starting with ACT  in January of 1987, Marilynne has brought the Achievement Center from a small day care center with 25 students, located in a  church Sunday School building, to its current  "Home of Their Own" through grant writing and public speaking along with Mrs. Irene C. Hostrup.  The center currently serves 135 students daily.  Marilynne holds an Associates Degree in Child Development and received much of her training in the Doman Delecato Program through the Ohio Valley Clinic for Brain Injured Children in Cincinnati.   In 1997 she was awarded the Margaret Cone Award by the Dallas Association for the Education of Young Children.  In 1993, the Achievement Center was awarded the "Best of Texas" award by the Corporate Child Development Fund in Austin. Marilynne will continue her responsibility for the Special Arts Festival and will write grants for ACT.
---
Andrew Mlcak has been an employee of the Achievement Center for 9 years and has worked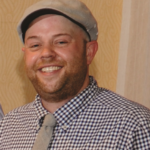 with Marilynne, side by side, for the past 5 years as her Assistant Director.  Andrew holds a Bachelors Degree in Psychology and many years experience with special needs.  Prior to coming to ACT Andrew worked as a counselor at Camp Summit, a camp for children and adults with disabilities.  Andrew is the son of Dr. Mark Mlcak, a prominent Garland family practice physician and Mrs. Kim Mlcak, a Science teacher for High School students with learning disabilities at Fairhill School in Dallas.  We look forward to Andrew taking on the position of Executive Director in January.