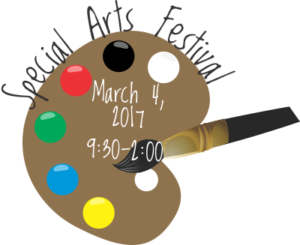 Come one, come all!  The 2017 Special Arts Festival is this Saturday from 9:30 to 2:00 at Springcreek Church, 2660 Belt Line Rd., Garland, TX, across the street from the center.
Admission is free and there activities designed to explore your inner arts!  30 live performances including our staff and students.
Come meet John Bramblitt and Kadie Lynn of America's Got Talent, and be inspired by Lisa Smith among many other great artists and performers.