On Saturday August 12, 2016, the students and staff of the Achievement Center of Texas performed before a packed house of parents, relatives, guests and some old employees and friends of ACT. Their presentation was awesome!
The theme of the night was "The DeLorean, the Last Musical Journey," with music from the decades, bringing back lots of great memories.
The first act was a Hip Hop dance act, choreographed and taught to the students by Ernesto Joplare, who has worked with the students two days a week for about 3 months. His amazing way of getting and keeping their attention was what made this production so successful. He showed them a lot of love and patience while keeping control of the class with his fun antics. The very first day he learned all their names and was able to give clear instructions. The students all love him.
Our Peanut Gallery class, ages 3 to 13, performed the Nay Nay, a very energetic performance. Another class did a fantastic rendition of "Thriller" in full zombie dress. Another class did a dance routine to What About Your Friends and one did "Let's Do The Twist" with all participants dressed in red poodle skirts. Our student Romie sang "Love Will Keep Us Together." Romie always starts off her song with "This is for my mom in heaven. I hope you like it mom." I know she did, because Romie sang her heart out.
Three students wrote and read poems about how much they appreciate their teachers. A message was given by our past president, Dr. Joe Kobylka, urging parents to take an active part in the fund raising of the center so that we can continue to add wonderful and innovative programs for the students. Hildra Parrish spoke briefly about starting a Special Olympics Program in Dallas to include ACT students. Refreshments of pizza, cookies and drinks were served by the Pilot Club of Dallas who has been providing this service for over 10 years. Music was provided by Michael McCullough.
The final act was a dance by the entire staff which ended in two loud bangs with confetti exploding into the air topping off a wonderful evening of entertainment. So proud of our students and our amazing staff. We have been putting on this summer ceremony show for over 25 years and each year it gets better and more creative.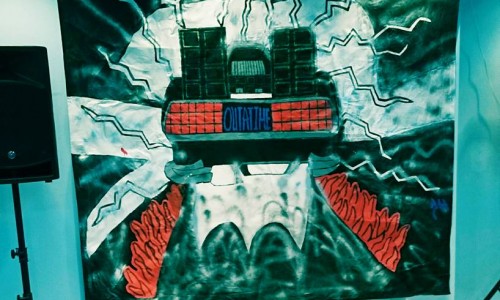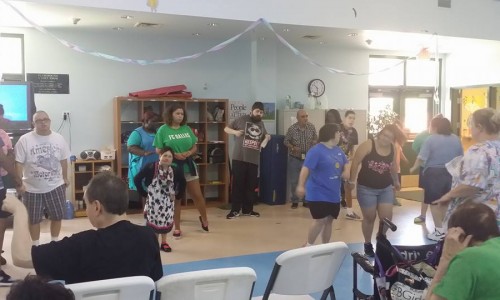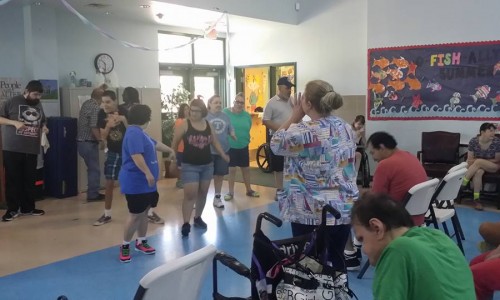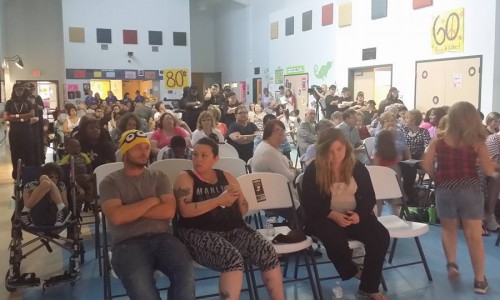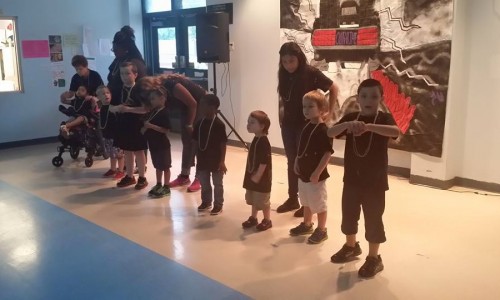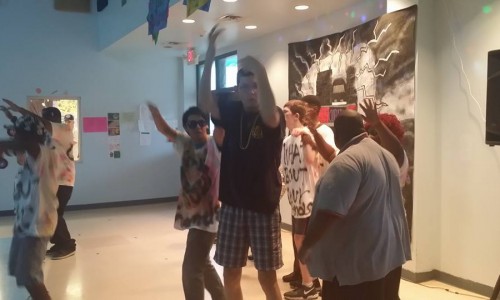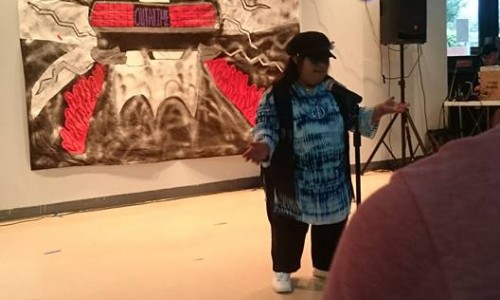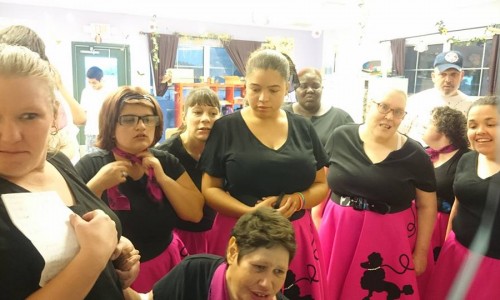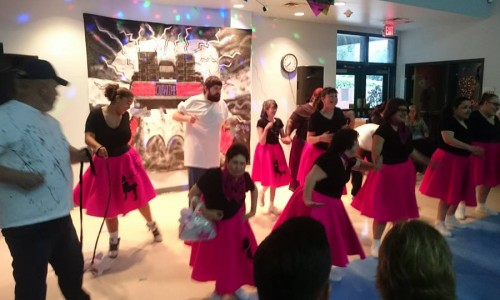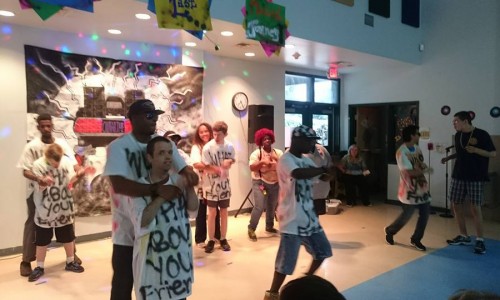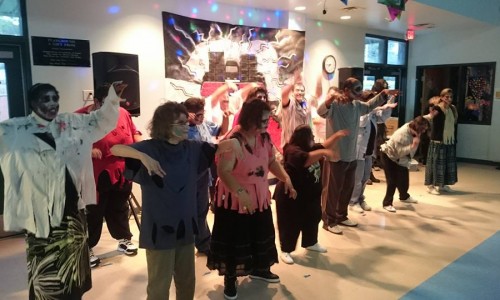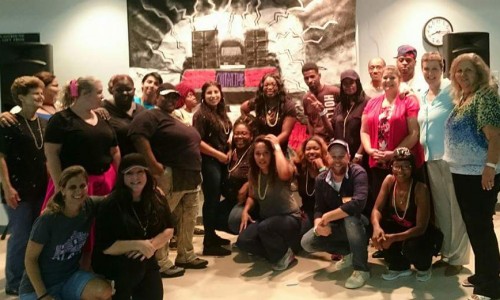 Thank you to the Pilot Club of Dallas for providing refreshments, to Mr. Michael McCullough for providing the music and a special thanks to Ernesto Joplare, our hip Hop teacher, for teaching our students the Hip Hop dances.