About

What is North Texas Giving Day?
North Texas Giving Day is an online giving event that provides nonprofits the opportunity to gain exposure to — and start relationships with — new donors, and for people in North Texas to come together to raise as much money as possible for local nonprofits.
In just five years, North Texas Giving Day has pumped more than $60 million into the North Texas community. In 2013, more than 75,000 gifts totaling $25.2 million, benefiting more than 1,350 nonprofits.
Our Purpose: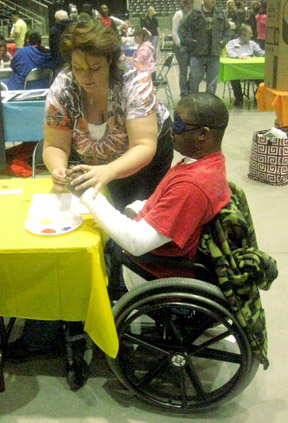 It is the purpose of the Achievement Center of Texas to provide day care, day habilitation (life skills training), arts exploration, educational assistance and community inclusion for children and young adults with special needs.
In providing these services it is our goal to:
Provide a means for parents to work, reducing their need for public assistance.
Broaden the scope of opportunities available to people with disabilities, and break down the barriers that keep them from making choices and enjoying a fulfilling life.
Develop programs to foster independence, communication and build self-confidence. Discover talents and help develop them providing opportunities to showcase those talents for increased enrichment in life.
Help young people to develop social skills so they can make friends and maintain those friendships.
Help to reduce the stress in families with disabled individuals and reduce the incidence of stress-related child abuse.
To provide parents with information needed to help them cope with daily challenges and to link them with other agencies that provide additional support to families with children or young adults with special needs.
Educate the public to the abilities of the individual and encourage the community to join in efforts to support those abilities.