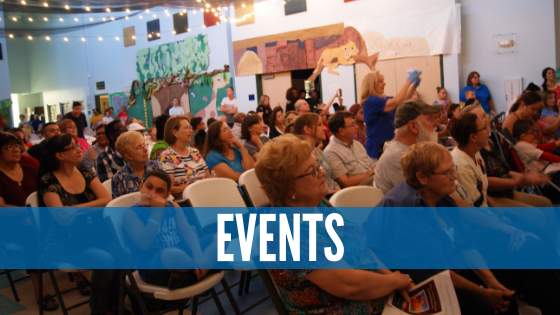 To celebrate North Texas Giving Day, we're inviting our supporters and donors to come out and see the direct impact that their donations have on Achievement Center of Texas and the students. Last year, with the donations from our generous supporters, we were able to have one of our most successful North Texas Giving Days.
This year, we're not only asking for donations but for those donors to see who and what there donations are going towards and the direct impact that there money is having on our students and the center.
On North Texas Giving Day (9.19.19), ACT will invite supporters to the center for an open house during business hours.
This event will feature giveaways, snacks and of course tours around the center and the opportunity to meet the students that make this all possible.
Bring family and friends!
If you would like to learn more about North Texas Giving Day, visit www.actgivingday.org.
North Texas Giving Day is a day dedicated to non-profits like Achievement Center of Texas to rally support and donations from generous donors throughout the North Texas region.
Last year, over $2,500 was raised through this event. With the money from your generous North Texas Giving Day donations, the center has been able to improve the Community Inclusion program and Volunteer/Pre-employability Skills Training Program which has allowed more students to gain valuable life skills and participate within the community.
This year, we're asking our supporters to help us meet our goal of raising $10,000 on North Texas Giving Day (9.19.19)
Help us meet our goal so that we're able to better serve our students and meet their needs.
To visit ACT's North Texas Giving Day page, click here.