7 Famous People with Special Needs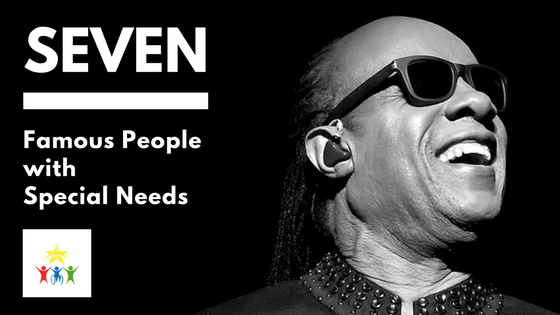 Stevie Wonder by World's Direction (Edited in Canva)
Several prominent people of American and international history have been known for their mass achievements despite adversity. You've probably heard these names before. Maybe you knew they had a disability. Maybe you had no idea. But the one thing they all had in common is their success as well as their hardships. This hardship had an influence on all their lives but all thrived and triumphed. Read about these 7 famous people with special needs below:
1. Stephen Hawking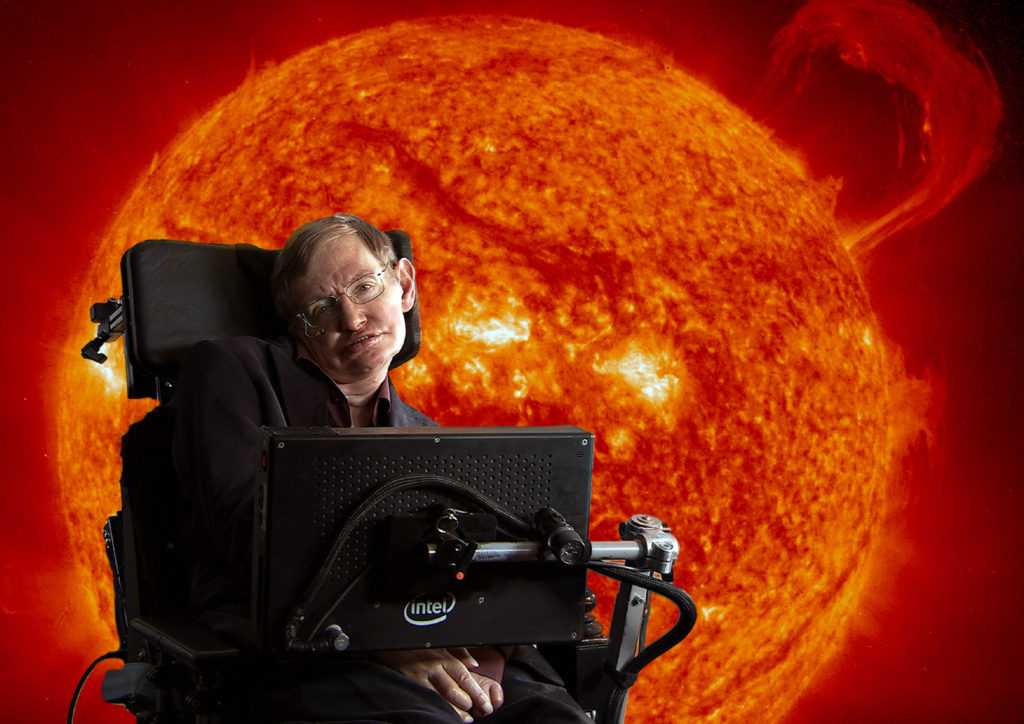 One of the most famous scientists of the 20th century is confined to a wheelchair, immobile and has a computer system that allows him to communicate.
Stephen William Hawking was attending Cambridge when he lost his balance and fell down the stairs. Shortly after, he was diagnosed with motor neuron disease or a form of ALS.
He was told he would not survive more than a few years before the debilitating disease shut down his bodily functions.
But Stephen Hawking's renowned career continued for over 40 years.
His publications on physics and fan-favorite research on black holes have made him an academic celebrity. He is an Honorary Fellow of the Royal Society of Arts, a member of the Pontifical Academy of Sciences, and in 2009 was awarded the Presidential Medal of Freedom, the highest civilian honor in the US.
2. Franklin Delano Roosevelt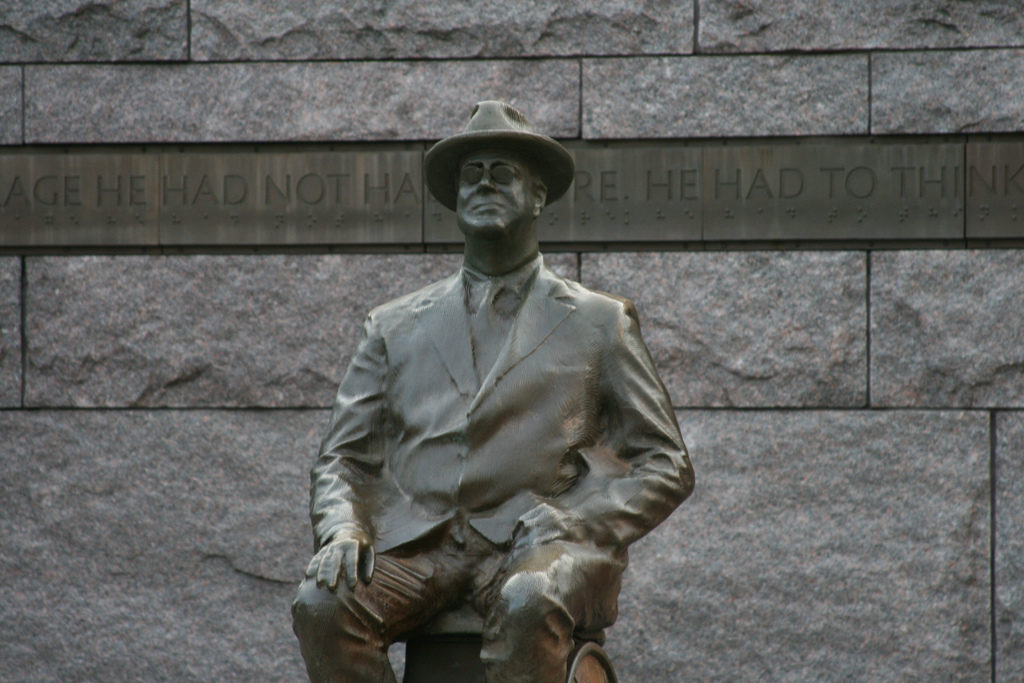 Hopefully we all paid attention in Social Studies and know that FDR was once the President of the United States.
For those of you who need a refresher: Guess what. He was once the president. It was kind of a big deal.
He was a highly popular President, elected 4 times in a row, serving for 12 years in the White House. He had great success navigating through the Great Depression and World War II.
But some may not know that FDR contracted Polio in 1921 before he became President. The illness took his ability to walk as well as the strength in his right hand. For years he tried to regain use of his legs but was unsuccessful.
For the rest of his life, he was either restricted to a wheelchair or could stand with stiff heavy braces that ran the entire length of both legs. His disability was known among political circles that tried to use this against him and show he was unfit for office.
When FDR ran for President in 1932, he and his advisors worried about the impact of his disability but the issue never surfaced during his campaign. Despite his limitations and his dependency on the help of others to get out of bed in the morning, Franklin Roosevelt's achievements will forever be recognized in American history.
3. Stevie Wonder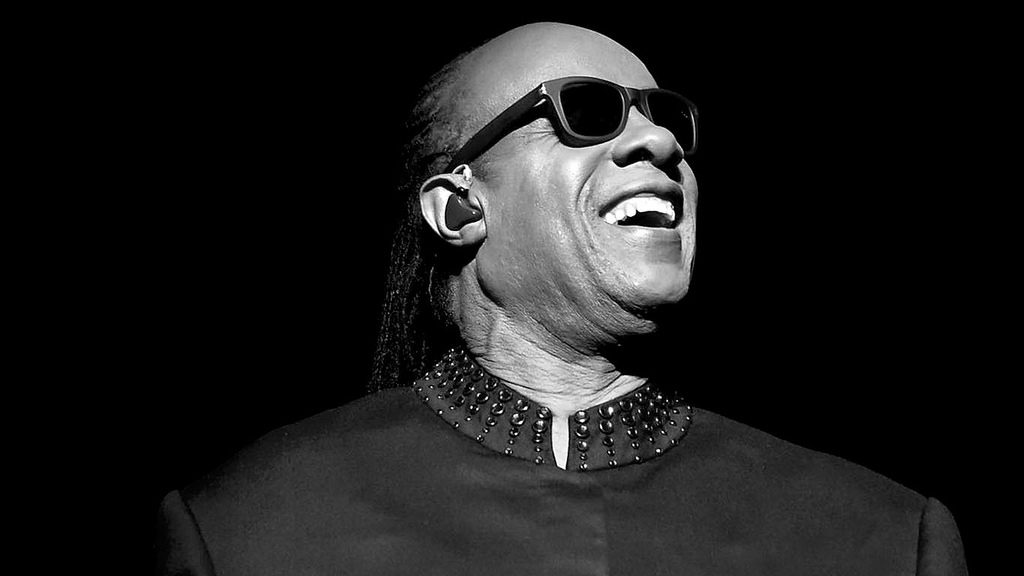 Stevie Wonder isn't just a fitting stage name. He was a prodigy at piano despite the fact he was born completely blind.
Doctors believe since he was born prematurely that the blood vessels in his eyes had not yet fully formed or made all the proper connections that would allow him to see.
But Stevie didn't need to see to conquer the piano. He felt for the keys to know where they were and listened to how each individual key sounded.
Stevie signed with a record label at only 11 years old to Motown's Tamla and has been performing ever since. His genre of music includes rhythm and blues, jazz and soul.
Through his career Stevie Wonder has recorded more than 30 US top 10 hits including "Sir Duke," "Superstition" and "I Just Called to Say I Love You".
4. Helen Keller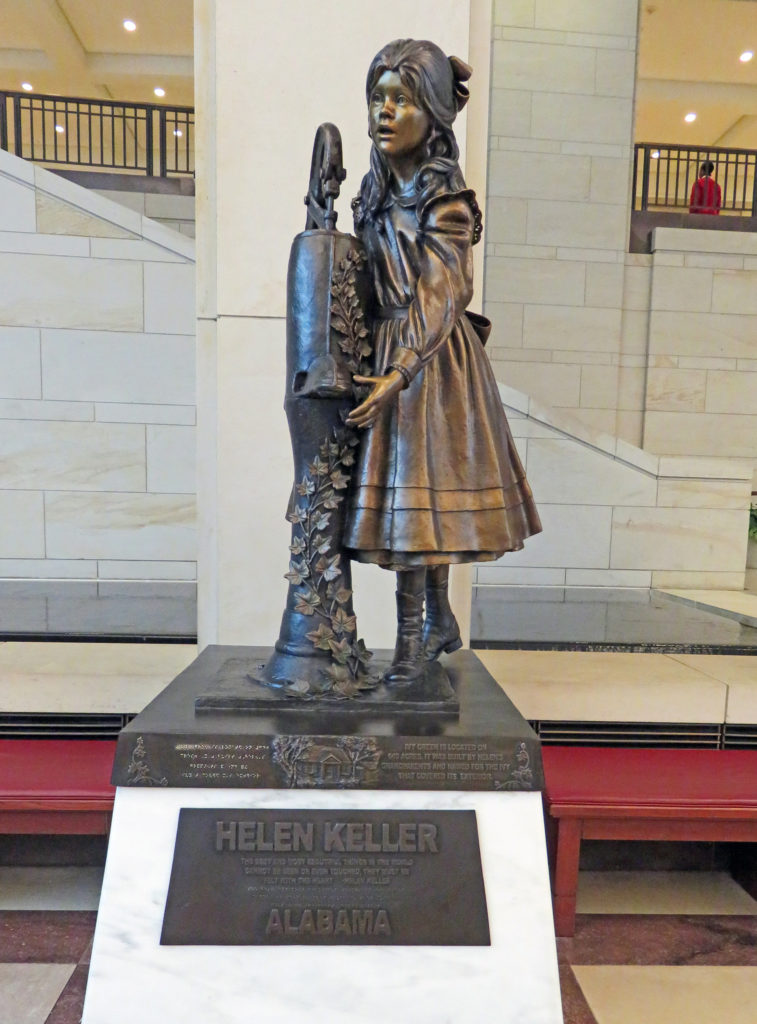 Helen Adams Keller was an author, political activists and lecturer. She became sick at a young age, and the illness took her sight and hearing.
It took years before Helen could learn how to communicate. Without being able to see or hear, she had no grasp of what language was. A teacher hired by Hell's parents named Anne Sullivan finally made a breakthrough allowing Hellen to blossom.
Sullivan used a technique of spelling words into the palms of Helen's hands and allowing her to feel the letters. Her first word was "doll."
Helen Keller was the first person who was deaf/blind to graduate with a Bachelor degree. Helen was well traveled and visited over 40 countries with the aid of her teacher, Sullivan. She especially enjoyed Japan making several trips to visit.
Helen wrote a total of 12 books, including her spiritual autobiography "My Religion". She was outspoken in her opposition to war, campaigned for woman's rights, employee rights and many progressive ideals.
A picture of her reading a book in braille is featured on the Alabama State quarter, with the words "Spirit of Courage" below her.
5. Frida Kahlo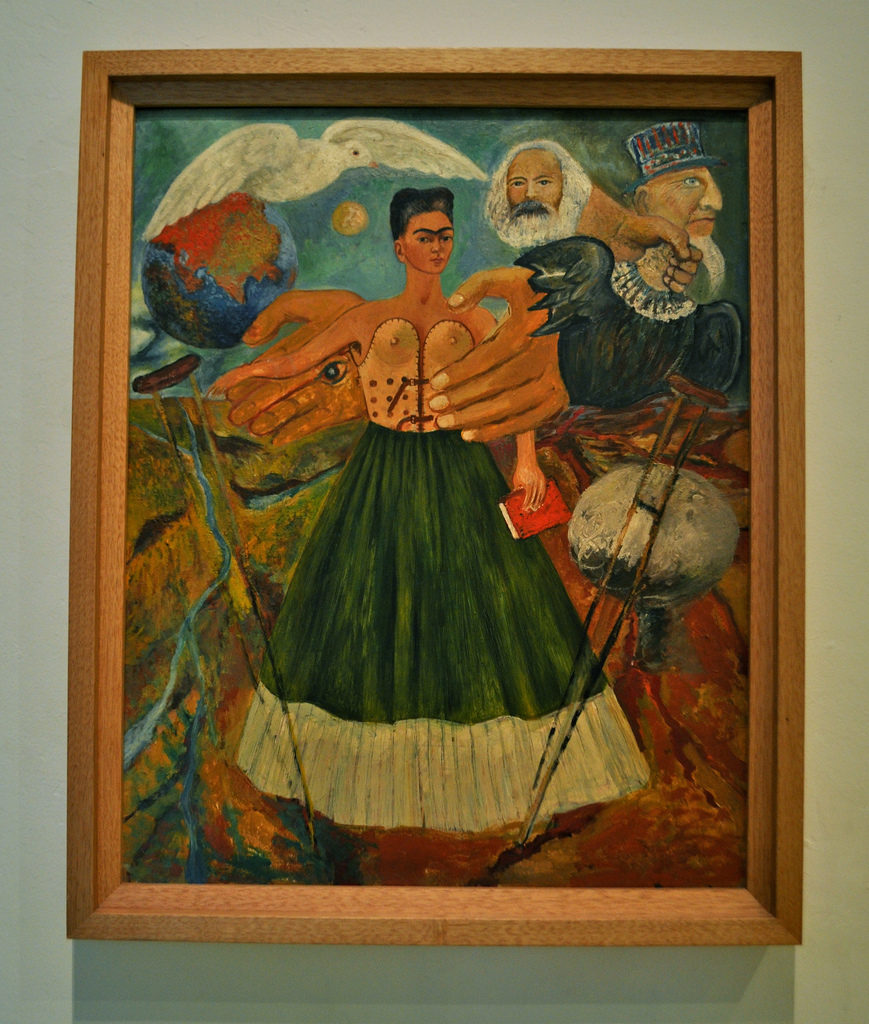 Frida Kahlo is a famous Mexican painter known for her vibrant works of art. Most of her painting are self-portraits depicting her emotions, struggles and life experiences.
Frida was also sick with polio at six years old, leaving her right leg thinner and weaker that the other. She disguised her leg by wearing long skirts, but she walked with a limp.
Later when Frida was a teenager, she was in a major trolley accident and nearly died. She was bedridden for several months in a full body cast to heal a broken back. Sadly, even after the cast came off, she would never fully heal from her injuries and was in tremendous pain for the rest of her life. Frida also was told, due to damages from the accident, she would never be able to have children.
Some of her paintings illustrate her in a wheelchair or lying in a hospital bed. Her style of painting and reflection of Mexican culture has made her one of the most well recognized artists in the world.
She was the first Mexican artist of 20th century whose work was purchased by an international museum. Her legacy will be remembered as a fierce spirit who dealt with her hardships through art and colorful expression.
6. Marla Runyan
Marla Runyan is a highly decorated US Olympic gold medalist who is also blind. At nine years old Runyan developed Stargardt's Disease, a form of macular degradation, that left her legally blind. She took the bull by the horns – as we say in the South – and began a lifetime hobby of running.
Marla Runyan is a three-time national champion in the women's 5000-meter run. She won four gold medals in the 1992 summer Paralympics. In the 1996 Paralympics, she won silver in the shot put and gold in the Pentathlon, which is a five-part event including fencing, shooting, riding, swimming and cross country running.
One might think this was enough fame and glory for a lifetime, but Runyan continued her athletic success. She holds various American records such as 20,000 Road (2003), All-female Marathon (2002), 500m (2001) and Heptathlon (1996). In 2001, she co-wrote and published her autobiography No Finish Line: My Life As I See It.
7. Ludwig van Beethoven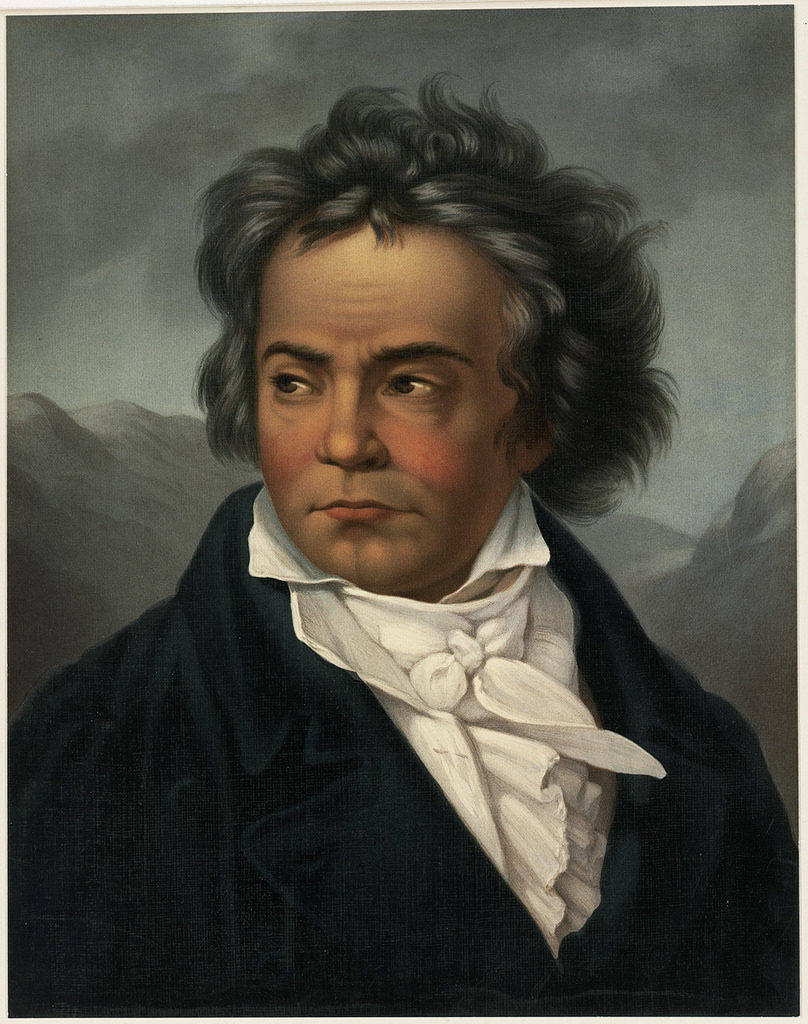 Ludwig van Beethoven is arguably the greatest composer in history. His name is as easily recognized as George Washington or Santa Claus. His talents would have earned him recognition enough, but his success despite adversity is what makes him so well known. Although Beethoven created some of the most famous symphonies, he was deaf.
Beethoven gave his first public piano recital when he was eight years old. He studied music in Vienna under the guidance of another famous musician, Mozart. He was a young man in his twenties by the time he was a celebrated pianist known for his unpredictable style and improvisations.
Beethoven was only 26 when he began losing his hearing. Despite this minor setback, he continued to write music and created some of the greatest pieces of art still know today.
Beethoven's finest works are also the finest works of their kind in international music history: the 9th Symphony, the 5th Piano Concerto, the Violin Concerto, the Late Quartets and his Missa Solemnis. Beethoven achieved his dream of being a famous musician despite being completely deaf for the last 25 years of his life.
Help people with special needs achieve their dreams
It's so important that our students, who have both intellectual and physical disabilities, see people achieving more with special needs. This list is just an example of the potential our students hold.
Each day, through exploration and education, our students discover new talents and new dreams. Help our students be everything they want to be and more. Donate to our cause today.
Enroll your child or ward today
We help all our students achieve their dreams and individual goals with a number of services.
Not only do we offer day care and day habilitation, but we also offer arts exploration classes, dance classes and gym classes. They're always learning new things and doing something fun. And the friendships our students make last a lifetime.
Take ACTion: Enroll your child or ward into our program by clicking the button below.
About the Author
Caroline LaRue Perryman is a third year student at the University of North Texas studying Advertising in the Mayborn School of Journalism. When Caroline isn't doing homework, she enjoys going to see plays, rock climbing, cooking new recipes and spending time with friends. Caroline aspires to be a copywriter in the field of advertising.