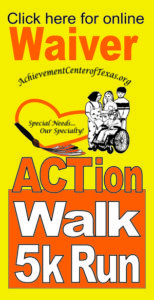 The Achievement Center of Texas (ACT) invites you to join us for our Annual 2016 ACTion Walk. It is a 5K Run and a 1 mile Fun Walk. Wear your favorite Halloween costume and meet us at Holford Park in Garland. Have a great time while raising awareness for people with special needs.
When: Saturday, October 22, 2016 from 11:00 a.m. – 2:30 p.m.
Where: Holford Park at 2314 Homestead Place (off Shiloh Road near ACT), Garland, Texas 75044
What: 5K run, 1 mile fun walk, free food for participants, games, Halloween costume contest, prizes.
 Sponsors: Servpro of North Garland, City of Garland,  TeamJeff, …
Volunteer Opportunities: Help make this event a success by volunteering to help on Race Day  in Games, Race Management, Food Service, Registration, Set-up/Clean-Up, or as a general helper.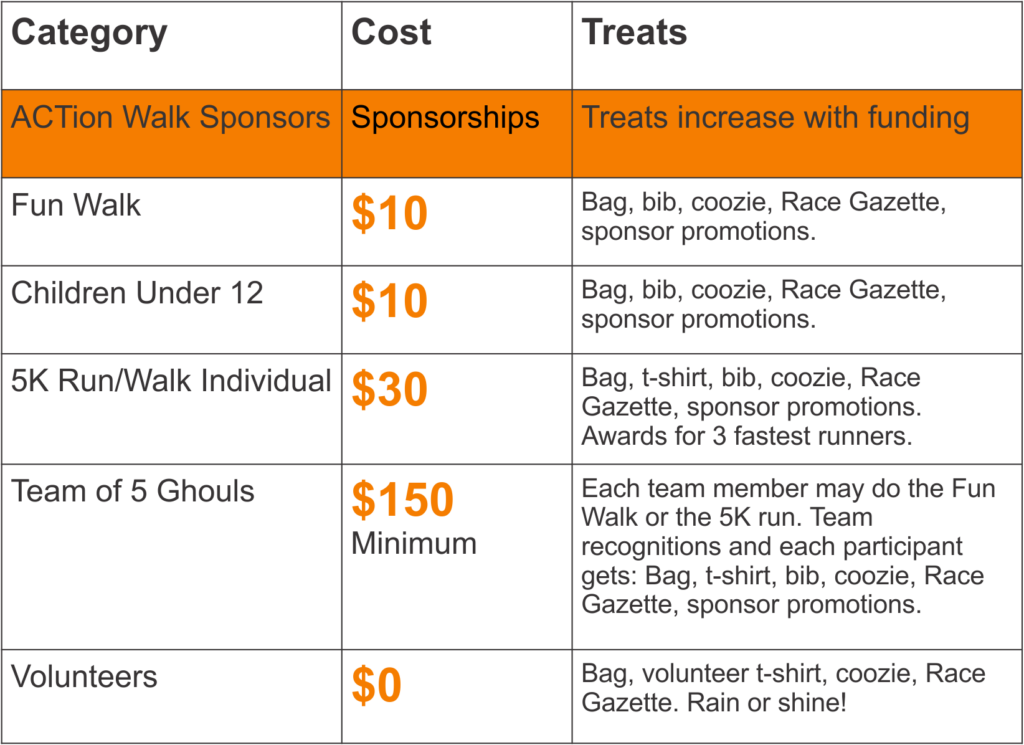 Use the following form to register or donate online.