ACHIEVEMENT CENTER OF TEXAS
Special Needs…Our Specialty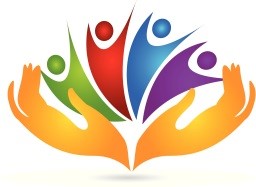 FREQUENTLY ASKED QUESTIONS
Q. Why should our child/adult be enrolled in a day habilitation program?
A. Children or adults with developmental and physical disabilities need to have training that is geared to their specific style of learning. Most need a lot of individual attention.
Children and adults with disabilities need opportunities to learn and practice social skills in a variety of social settings.  A day habilitation program offers individuals an array of opportunities to interact with their peers in a variety of social settings.
Building friendships is important to anyone and especially someone with disabilities who may not have the opportunity to meet and build relationships with others.
Q. What is a Day Habilitation Program?
A. A day habilitation program is a program designed to help individuals achieve satisfying and rewarding connections and relationships in their community.
A day habilitation program is a program that offers an array of training to help the individual to achieve the greatest degree of independence possible and a well-rounded hands-on experience to help them retain the information learned.
Q. How much will it cost to enroll my child/adult in a day habilitation program?
A. The cost varies from day hab to day hab.  Some parents/guardians pay nothing and the cost is covered by a Medicaid waiver program such as Home and Community Based Services, Texas Home Living, Class and a few others.  Individuals who are not in these programs pay $200 a week to the Achievement Center of Texas.  There is an annual $35.00 enrollment fee for processing and updating the application and sharing information with staff, administration and nursing and this includes a field trip t-shirt.  Most activity or admission fees are included in the weekly tuition unless it is an additional program after or before regular hours such as our Exploring Special Arts program, our Hip Hop Dance program or our exercise program at 7-Day Fitness in Garland.  The cost of those programs vary depending on the program.
Q. What can I expect my child/adult to experience each day?
A. At the Achievement Center, students are assigned to classes based on the best fit for their interests and abilities. In the classroom, the students work on individualized goals such as learning to interact with peers, socialization, appropriate conversation, money management skills, appropriate behavior, eating skills, toilet training and many other areas of development.
During rotation time, students leave their classroom and rotate to other classrooms.  The Achievement Center offers Sensory Motor Training, Life Skills, Gardening, Computer/Library skills and Exercise classes.  Sensory Motor Training gives students opportunities to use all their senses to learn various concepts.  They can create a whole concert with just the movement of their head, or arm or foot.  They can wrap themselves in lights, calm down to visuals floating by on the walls, use the vestibular swing and participate in activities to develop their sense of smell, touch, hearing, feeling, seeing and taste.  In the rotation into life skills, the students learn to make a bed, set a table, cook a light meal, use a washer, dryer, dishwasher, microwave and other appliances.  In the gardening rotation students plant vegetables, herbs, fruit, and even flowers and learn about what makes them grow.
During the Exploring Special Arts program students learn to us a variety of media to create works of art.  This program culminates in the Special Arts Festival for North Texas.  At this annual event, people with special needs come from all over North Texas to inspire or to be inspired.  Alongside some professionals, these individuals perform or exhibit their art in an exciting day of discovery geared to help people find self-expression through the arts.
Q. What is the ratio of staff to student?
A. The ratio differs by classroom. There are two or three teachers in each class.  Some classes have 30 students, others have 12 or 15.  Teachers are assisted by 2 lead teachers and a program coordinator.
Q. Can students who require therapy receive that therapy at the Achievement Center?
A. Yes as long as that therapy is carried out during operating hours and is provided by the agency or parent. The Achievement Center does not provide the therapy themselves.
Q. If I have questions about enrollment, with whom should I speak?
Rose Taylor is the Admissions Coordinator   972 414-7700
Marilynne Serie is the Executive Director     214 282-7066
Andrew Mlcak is the Assistant Director        972 414-7700
Q. How is the Achievement Center of Texas funded?
A. The Achievement Center of Texas contracts with various agencies that are paid by the State. We do not contract with the State directly.  If there is no agency placing a student with us, the tuition is paid by the parent or guardian.  Other funding sources are the Community Development Block Grant, Benchmark Mortgage Co., fund raising activities (Gala, 5k Walk, North Texas Giving Day, and gifts and donations that allow the Achievement Center to provide the very best for their students.
The Achievement Center of Texas is a non-profit 501C3 providing daily care, day habilitation (life skills training), arts exploration, academic assistance, robots for autism, sensory motor training and community inclusion for children and adults with disabilities and other special needs.  ACT has been serving people with disabilities for 38 years.  Founded October 12, 1977 in Garland, Texas.