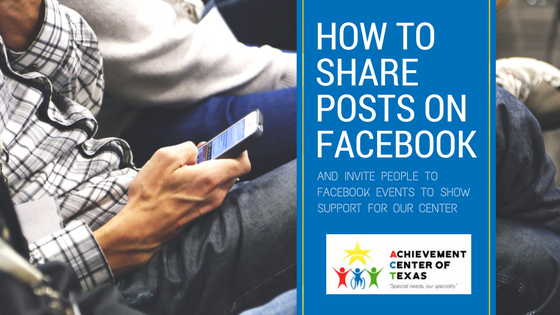 I had a Booster Club member ask me to give a tutorial on how to share posts on Facebook, so here's how to share posts and how to invite people to our Facebook events.
In this tutorial, we used the ACTion Walk/Run 5K as an example, but these steps apply to any post and any event at this time.
How to Share Posts on Facebook
Sharing one of our posts on your timeline means that we get to share our message with people who haven't liked/followed our page.
Step 1. Go to the post you want to share.
On our organization page, one of our Walk posts looks like this.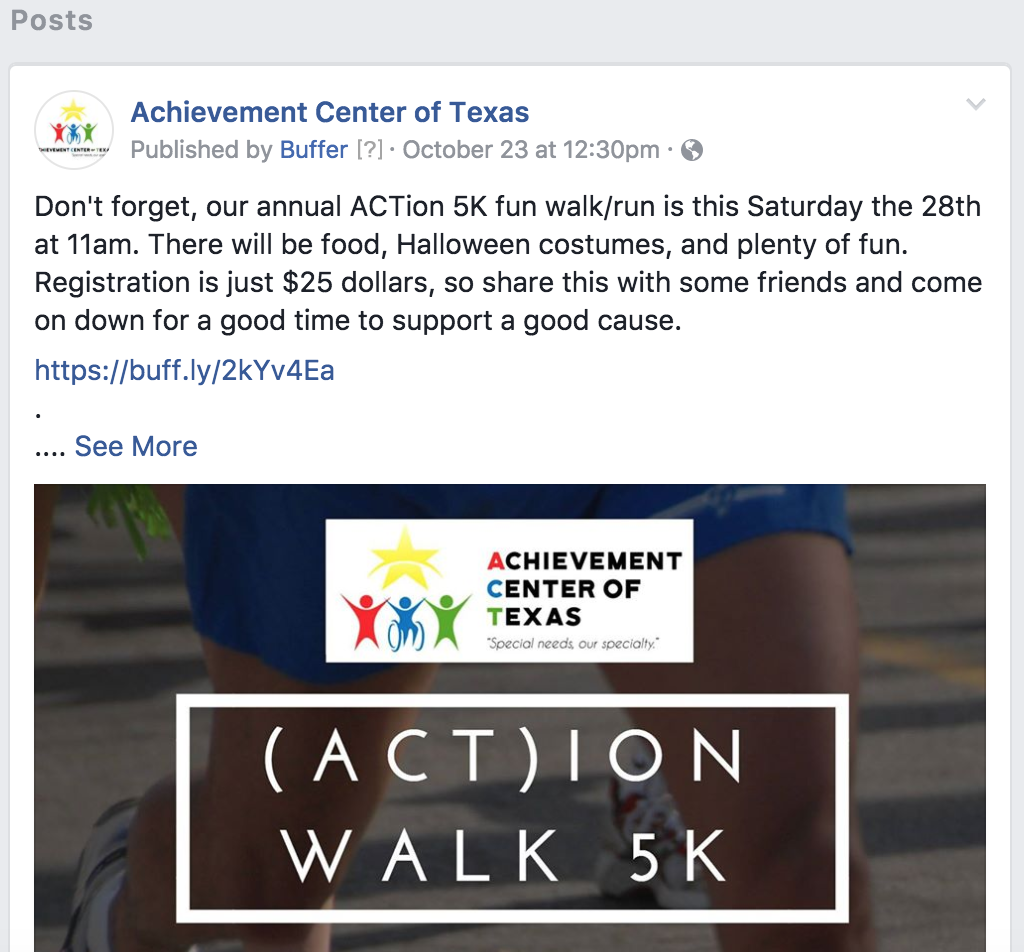 This post happens to be a picture, so I clicked on the picture to make it expand like this.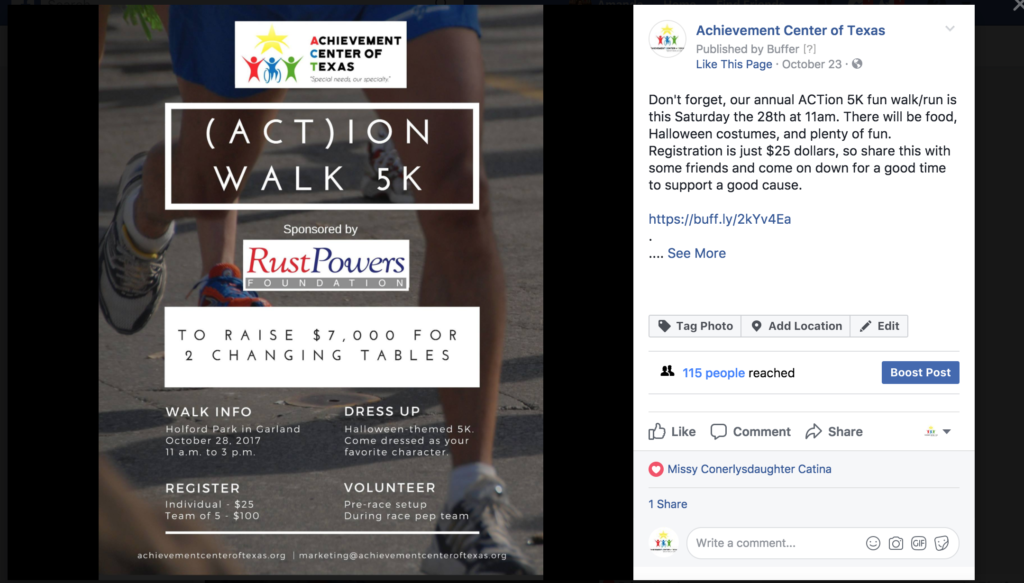 Step 2. Click the share button (next to the comment button).
Once you click the share button, a window will pop up that looks like this.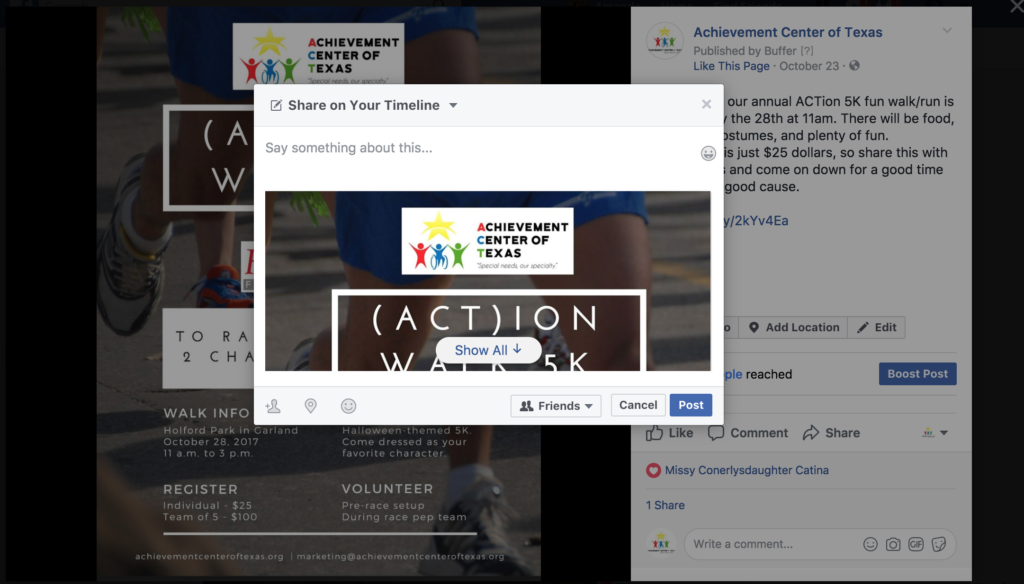 Step 3. Type in a personal message.
Here's an example of something I would type, but you know your friends better than I do. Say something that you think will get your friends excited about this event.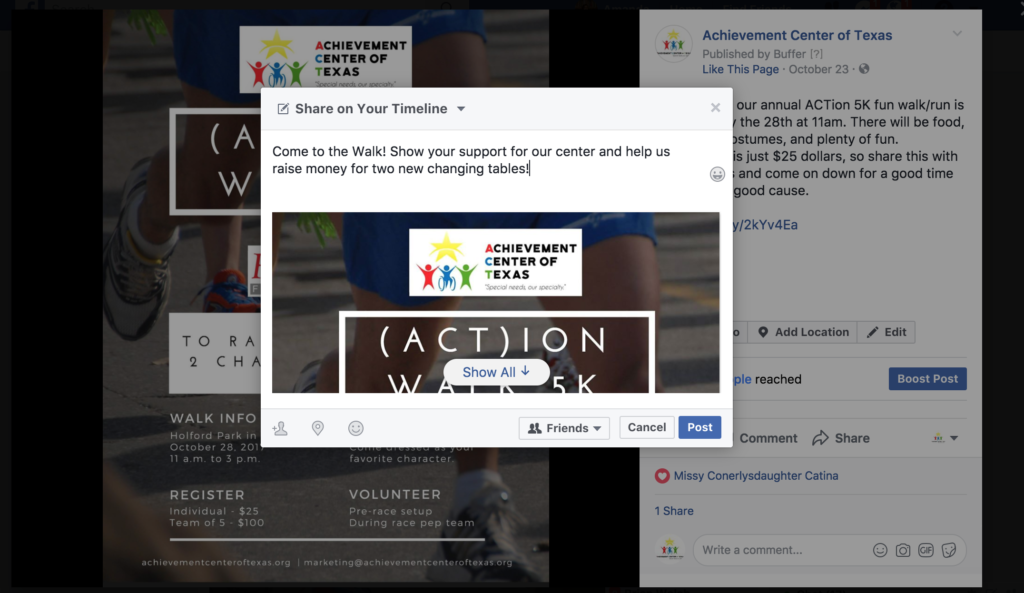 Step 4. Click post to publish on your timeline.
And that's it! Thanks for sharing!
How to Invite People to Facebook Events
Step 1. Go to the event that you want to invite people to on Facebook.
You can find the event on our organization "like" page, or (if you've already said you're going to the event), you can find the event on the left-hand column of your Facebook feed.
Here's how the event looks on our "like" page.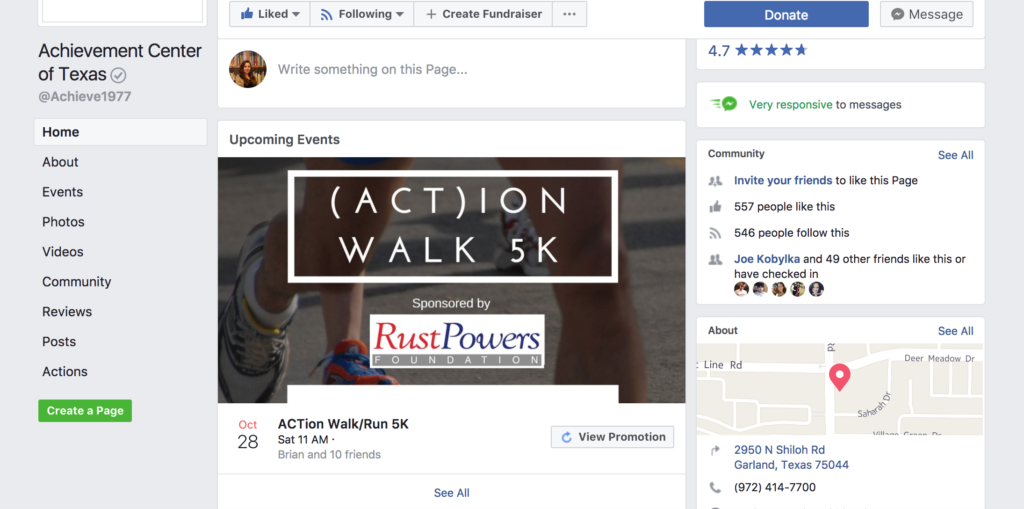 Step 2. Click on the event name.
Clicking on the event name will take you here.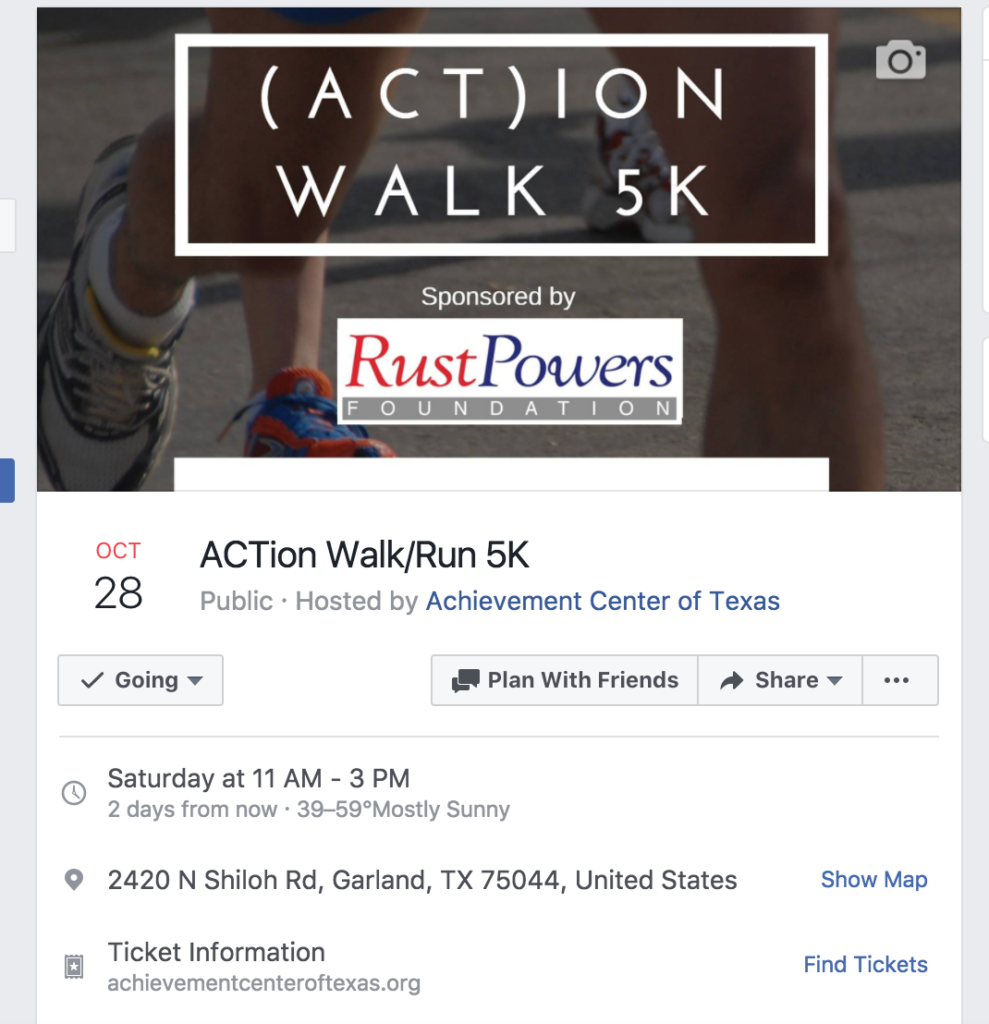 Step 3. Click the share button dropdown menu.
When you click the share button, it will look like this.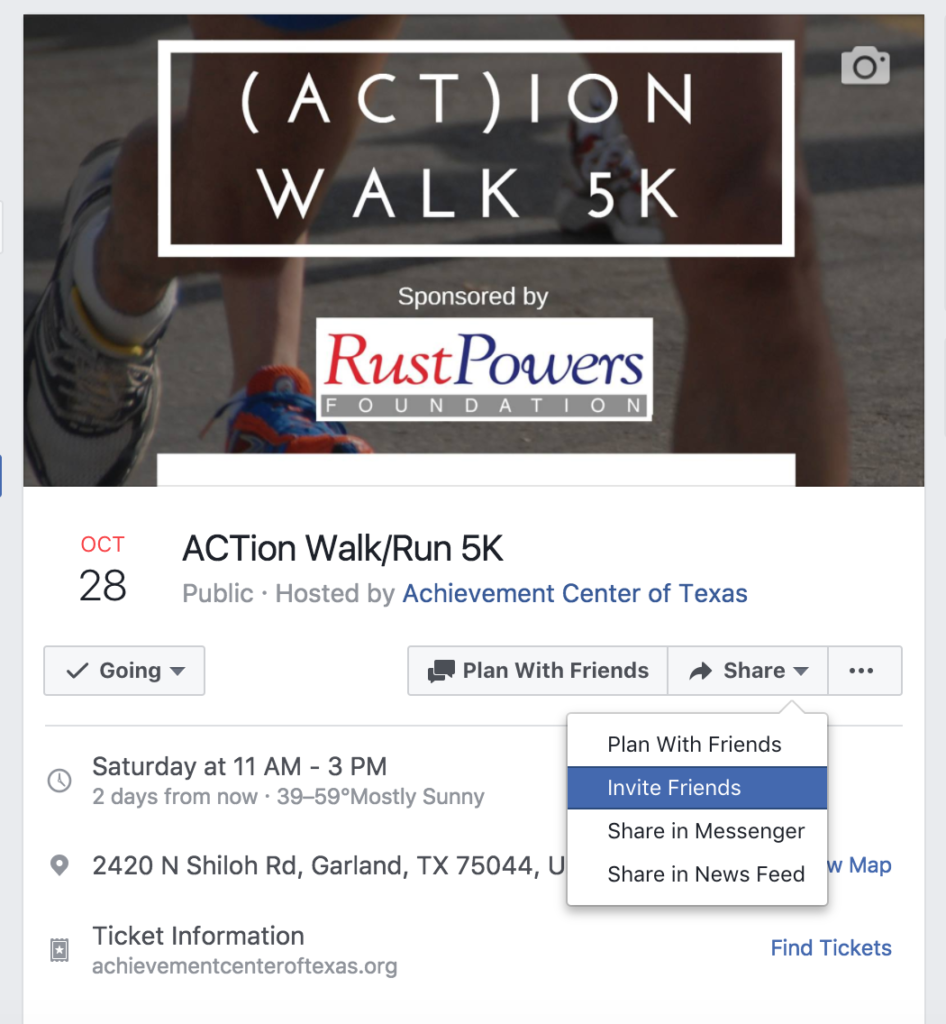 Step 4. Click invite friends.
From here, select all the friends you want to share the event with. You can invite all of them at once by clicking "Select All."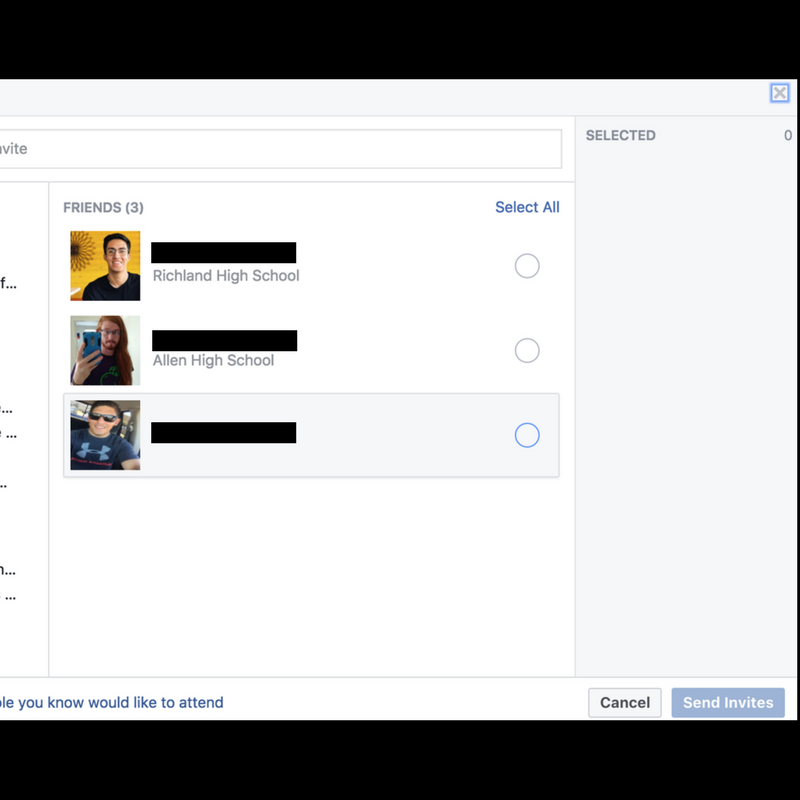 I invited everyone in my friends list before adding these three people as friends. I can click the little circle next to their names to select individual people or I can click "Select all" on top of all the circles.
Step 5. Click "send invites."
Ta-da! You're done! You invited people to our event! Thanks!
Please let me know if you have any questions or need any help.