We are currently requesting donations for silent auction items for our 21st Annual Spring Gala. If you are willing to donate new items or gift cards/certificate, please complete the form below or click on the image for a printable form and instructions.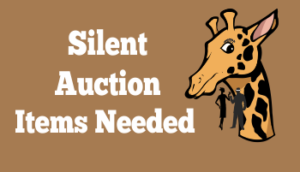 Collectibles like autographed sports memorabilia or event tickets.
If you are a store with closeout items or inventory overstock, we'd love to have your donation.
Empty new baskets and basket wrapping suppliers.
Restaurant and shopping gift cards are very popular in silent auctions.
We will have a basket making party mid April to get everything ready. We will take the odds and ends and make something great!