Digital Prowess for Adults with Special Needs: An Interview with the Co-founder of nonPareil Institute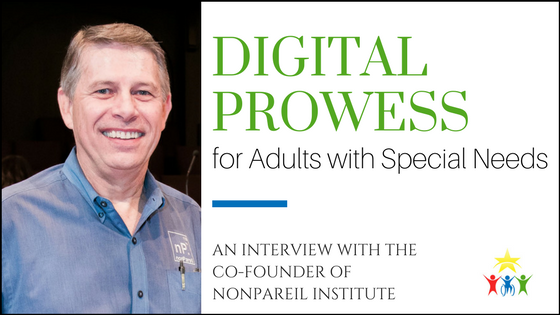 nonPareil Institute is a nonprofit organization that helps adults with Autism learn hirable skills, such as coding and other digital techniques. Gary Moore is the President and Co-founder of this organization, along with Dan Selec (the CEO and Founder), and Moore agreed to donate some of his time to us for an interview.
Moore became passionate about working with adults with Autism after his son, Andrew, was diagnosed with ASD. Below are all the incredible things that Moore and company are doing and hope to do to help adults with ASD achieve their full potential.
How Does nonPareil Help Students with ASD Get Jobs?
Question 1: You are educating students and giving them skills with which they can procure jobs, but you also admit on your website that employers are not currently prepared to employ people with ASD. Are you doing anything to combat the societal stigma toward ASD? Are there employers you can think of that are already working to employ more adults with ASD?
nonPareil Believes There's a Difference between a Job and a Career
"Yes, we are helping employers understand what it means to hire and work with individuals on the spectrum. Let's kind of clarify a couple of things – there are two types of employment: There are jobs and then there are careers.
"So, there are employers that will give our crew jobs – […] grocery stores, restaurants, retail stores– as cashiers, as cart pushers, as grocery sackers […] so many of them have had those jobs or do have those jobs today, so they can get jobs. I don't think there's a real issue [like] 'Will they hire our […] individuals with Autism?' They will.
"The challenge is [with] many of them, that's not their passion. That doesn't help them reach their full potential, and that's the dilemma. If they want a career in software development – well, that's different than pushing carts at a grocery store. And typically, software companies want a degree – or an advanced degree […] – so it's a very competitive market place."
Larger Companies Are Trying to Accommodate to Employees with ASD
"Interviewing well is important, being able to meet deadlines and work 40, 50, 60 hour weeks […] so that's why many of them struggle. They can't even get past the interview.
"[But] I have talked to a number of companies – these are fortune 100 companies – that are working to try to remove barriers, to understand better how to interview [people with ASD] and hire them and onboard them and work with them. Some of them are actually looking at removing the degree requirement for those with Autism […] and just see if they can do the work.
"So, little by little, there are strides being made across the country. They're […] small steps now, but at least they're steps in the right direction."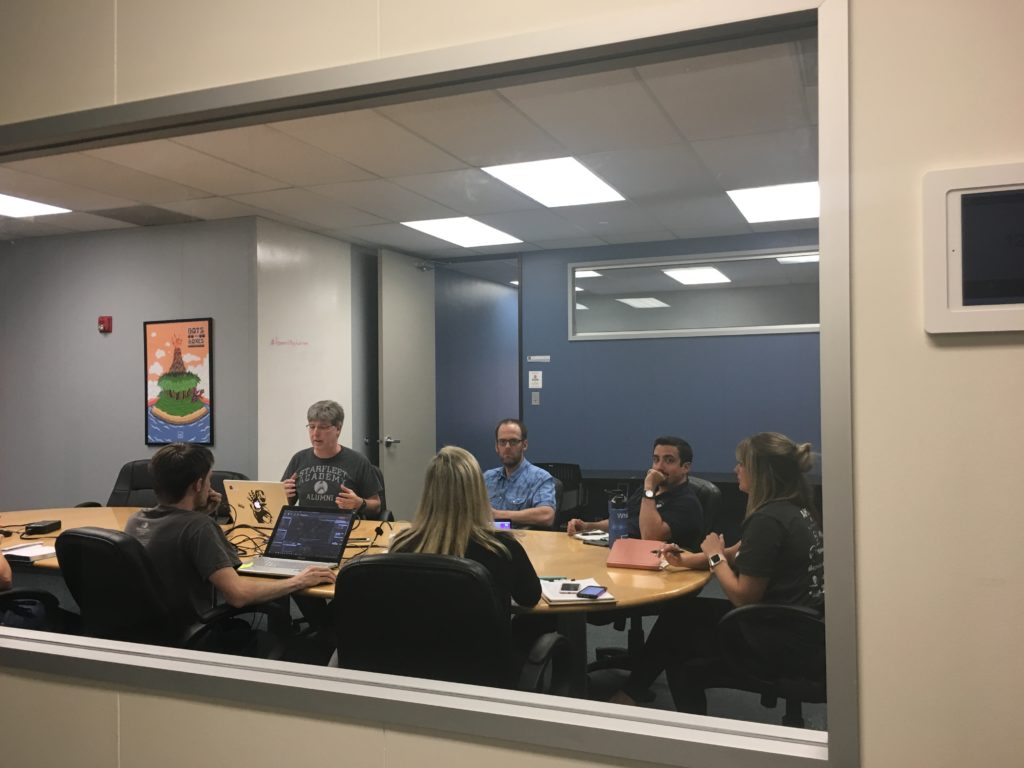 How Does nonPareil Teach Interview Skills?
Question 2: You have courses in which students can learn how to build apps and acquire new skills. Do you have some kind of program that teaches those interview skills?
nonPareil Has a Core Skills Training Course
"We do have what we call our Core skills training, courses where they can learn some vocational skills, social skills, life skills in general – skills that have really nothing to do with employment, just living. You know, many of them lack the skills just to navigate checking out at a grocery store or money management or time management, just working with others.
"So, we're teaching all of those skills here at nonPareil. We have branched out outside of just technology 'cause many of them like computers, like playing video games, but they can't build them or that's not a passion of theirs. So, we're branched out – we've published eight books now that you can buy on Amazon […].
"We're […] working with video, film, art […] – You saw a lot of digital art when you toured, so a lot of our crew have art skills. Whether they build it for a book, a game, a movie, that skill can apply in a lot of different areas."
Why Did You Name the Institute "nonPareil"?
Question 3: "nonPareil" means "an unrivaled or matchless person or thing." What gave you or your partner the idea to name the institute after this concept?
nonPareil Students Are Unparalleled
"So that was Dan's idea […]. He had the idea for nonPareil. […] He had the vision of building a company for adults with Autism. (He has a son on the spectrum.) And he was wanting to come up with a name that was unique, that wasn't just another Autism organization, you know, or a name with 'Autism' in it.
"Many of the individuals that come here don't like to be labeled, so if we put [that] they're going to school or a company that has 'Autism' in it, that wouldn't endear them as much. […] He was thinking of his son as having no parallel, unequalled."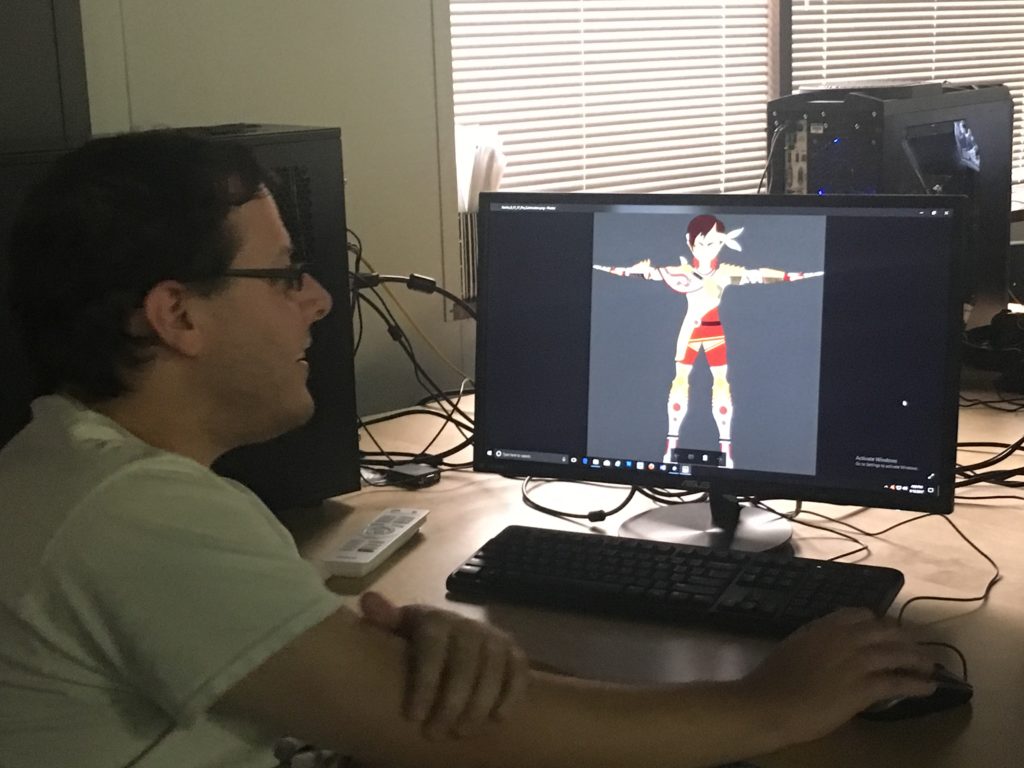 Why Are nonPareil Students Called "Crew Members"?
Question 4: Tell me about the decision to call the students "crew members" instead of students.
nonPareil Is Not a School
"[…] We're not a school – we're not an accredited university or a vocational school […]. And many of [the students], by their own admission – and I've had the opportunity to meet thousands of adults on the spectrum – […], have not had success in college or any kind of secondary education – whether it's a community college or a university.
"Of the 3,000 plus that I've met, about 30 of them have degrees. So, [2,970] don't. So, we realized that we don't want to be another school 'cause that doesn't seem to work for most of the individuals on the spectrum – It wouldn't work for my son[, Andrew,] or Dan's son.
School Can Be an Unwelcome Environment for People with ASD
"So, since we're not a school, and many of them don't feel comfortable with tests, grades, deadlines, homework, […] we just try to remove all those social stigmas they have with school.
"We think schools are good. We don't have a problem with schools, and we think they're valid. But we wanted to remove any kind of connotation they have with a traditional school setting 'cause that creates a barrier for them. […]
"And 'crew' was a name that we just felt fit better for them […]. They like the idea of being a 'crew member.' It feels like they're part of a team, working together with others like them, to a common goal."
Why Aren't You a Teacher at nonPareil?
Question 5: Although you have several years' experience working in computer science, many years specifically teaching and training under Texas Instruments (TI), your partner was the one who taught nightly lessons to students in his kitchen before you were able to find a building, while you did all the networking.
Even now, from what I was able to see on the website, you are not teaching the students. Why is that?
Gary Loves People More than Technology
"[…] I was in the technical profession for many years. I have a degree in computer science, thought I wanted to be a programmer. I did that for a number of years at TI, realized I like people more than computers, so I moved into consulting and training, education.
"[…] I was training professionals in technology for years. I've trained over 2,000 people, adults at fortune [500] companies, in technology, and […] that kind of moved over into staffing, providing candidates to clients of ours that were looking for candidates. So, I kind of fell into the recruiting thing and loved that, and so it was just a natural fit for me to do recruiting of IT professionals.
Gary Has Been out of the Tech Industry for Years
"[…] I haven't done technology for years. Although I've been in the technology industry, I've not personally been doing technology. And I'm not really a gamer – […] Dan's a gamer, and he's a really smart, technical guy. That's what attracted me to wanting to work with him.
"He had some great ideas on how to build software in a platform to train individuals, but I'm a very avid networker, so I've been responsible for helping hire and find people who can help us, whether it's staff or donors or parents, volunteers. That's kind of what I do."
Does Your Son Attend nonPareil?
Question 6: Does your son, Andrew, attend nonPareil Institute?
Andrew Attends nonPareil
"He does! […] He started attending earlier this year [and he is in our Essentials program …].
"We have a separate program that we started a couple of years ago called the Essentials program. A number of individuals on the spectrum, they come out of high school [and] they're not ready for college, or they're not even ready for the digital program here yet 'cause it requires a lot of independence.
"So, some people come here at 18 years old and they need a little more support and structure in their day, so we started this program for some of our crew [like Andrew] to start, and then they may eventually after a year or two move into the digital program."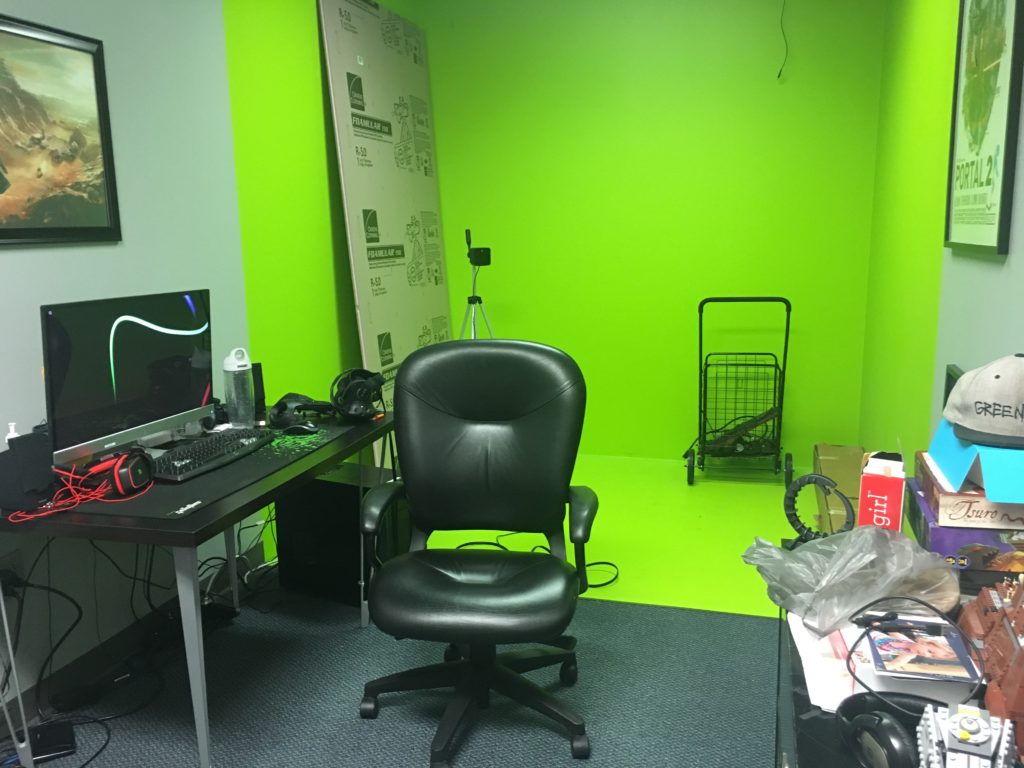 What's the Difference between the Core and Essentials Programs?
Question 7: Can you tell me the difference between Essentials and the Core programs?
The Essentials Program Teaches Tech and Social Skills
"They're very similar […] Essentials – it's a stand-alone room at the end of the hall […]. It's kind of a homeroom or base for our crew there […]. We have staff in there working with them in small groups, teaching a [few] technical skills, but mostly other types of skills […].
The Core Program Is More Independent
"Core was developed for the digital program, for those that are wanting to engage more in the digital [industry] but need some support, some help, but they're pretty independent.
"But [the two programs are] very similar – they overlap a lot. But Andrew's in Essentials and he's in there all day. […] Eventually he'll get to a point where we can pull him out and he can get to some digital classes and become more independent."
What Goes into App Production?
Question 8: The crew members at nonPareil build a lot of apps. What goes into building them? Who comes up with the game ideas?
Crew Members Come up with Game Ideas
"For the most part, the game ideas are the crew's ideas, and we have probably a couple of thousand ideas. We actually have a place in our database where they can go log their idea, and it needs to be more than something that's just like, 'I have an idea,' and it's one sentence. That's not a game.
"So, we like for them to come up with the ideas, and then we, the staff, assess that […] and we let them kind of decide what's the best […] or maybe collectively, we vote on one. But we want it to be their idea, but then we help them and coach them in building that.
Crew Members Form Teams
"So, it takes programmers, artists, designers, modelers, music, voiceover […], writing […] so we then try to form a team of people who have enough competency in their area […] and can work well with others […].
"We put them on teams to build a mockup game – it's not a real game going to market – so […] once they've done that a few times and they've shown ability to do that, then we move them on a project that's a real game going to market.
nonPareil Apps
"We've released nine titles to the market. All of them are for iOS, and I think five are for Android. We just released our first title for the PC […] eventually we'll be building more titles for the PC and the consoles. […] We're working on our first virtual reality title. It will release in October [and it's] called Light of Mine. […]
"Our training is different [and] it's unique because we do one-on-one training [and] we do small group training, then we put them on these team game projects where they work with others, where we manage them on these teams.
"And some do that successfully and some do not. Some need more […] Core skills training in order to work on teams 'cause they just don't work well with others."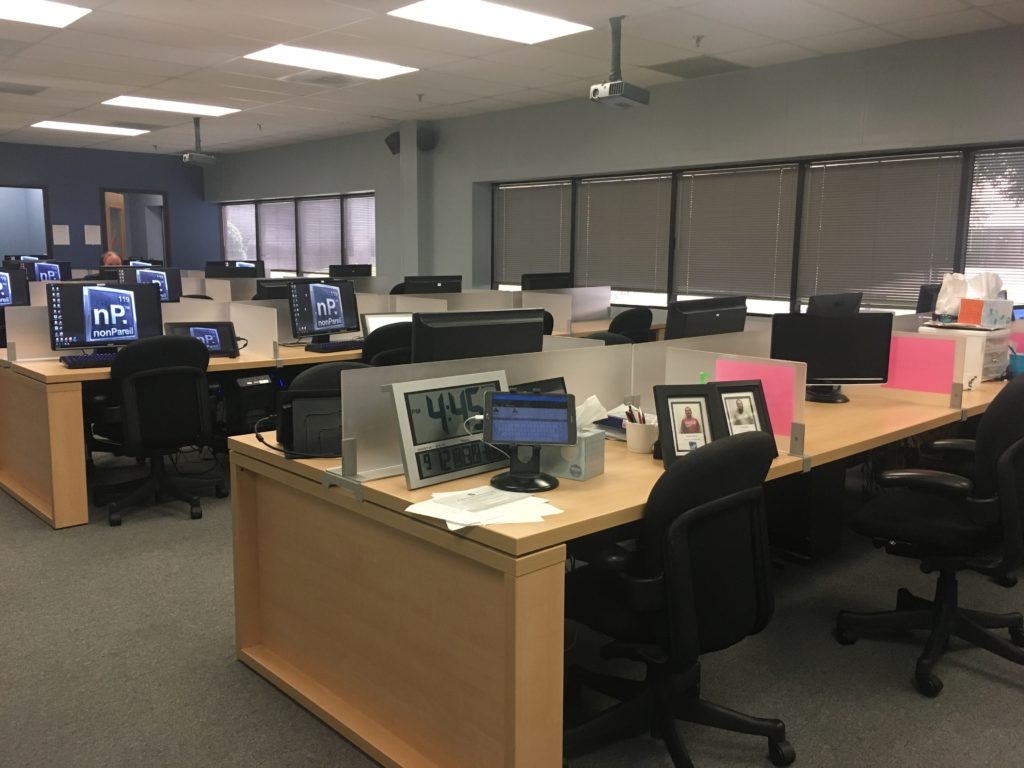 Where Is nonPareil Expanding?
Question 9: You've expanded from Plano to Houston already, and you're now putting forth efforts to expand to Austin. Tell me about that.
nonPareil Is Going to Ft Worth, Austin and Beyond
"So, the next few cities on the list are […]: Fort Worth, Austin, and then behind that is Orlando and kind of the […] Danbury, Connecticut area. But those are just four of the ones that have risen to the top faster.
"Fort Worth [is at the top of the list], obviously, 'cause they're right next door. The crew are driving here, and they could come more often if we were closer. But we have another 55 cities after that that have asked us [to build there]."
How Much Longer until Expansion?
Question 10: How far along are you in the process of this expansion?
nonPareil Expansion Is Gradual
"So, we've raised some significant funds in Austin to begin [building]. We've got to fundraise first in a city, and then we can hire […] staff and then we can continue to fundraise and get to a point where we can open.
"[…] We're relying on donor support to get to that point. So, we've made progress – great progress – in Austin and are beginning to make some good progress in Fort Worth, where we've met with some key foundations that are going to, we hope, give us significant donations to open in Fort Worth next year."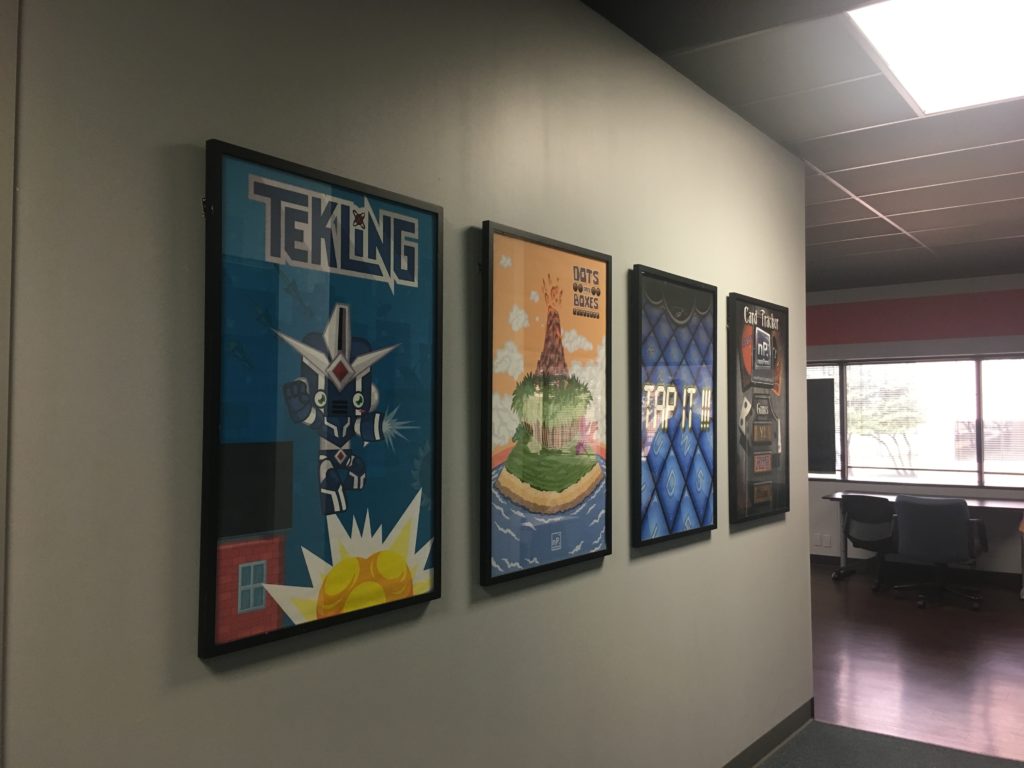 What More Is Needed for nonPareil Expansion?
Question 11: What else do you need in order to complete the process (donations, publicity, etc.)?
Additional Funds Are Needed for nonPareil Expansion
"We need support – we need financial support. Our goal is to get to $150,000 in the city, and then we will hire our director, the person that will run the operation. […] Along with the volunteers and my help and the staff, we will continue to fundraise another level and then we'll do the next step. […]
"So, we need the money to help […] hire staff, rent the building, buy hardware, software. We need capital for that, but we also need capital in the bank to help us stay afloat for a year and half, two years, till we get our crew headcount up. So, our goal is to get to about 100 headcount, [100 to 150] in a city, and we can mostly sustain off of that."
How Will nonPareil Change with Expansion?
Question 12: How will this expansion change the way you do things here at nonPareil Institute?
Expansion Allows for More Students
"It will allow us to engage more crew that are building software, and we can then collaborate and have 50 people in 10 cities building a game or an app […] rather than 20 in one city. So, it will expand our ability to build product for market release.
"And we're looking at taking on outsourcing projects, where companies give us work to do and we manage the crew here and they do the work and we give it back to the client, so we're looking at that as another revenue stream for nonPareil. […] We'll provide more resources and opportunities for our crew to grow and build and potentially have revenue."
Does Expansion Mean Job Opportunities for Crew Members?
Question 13: I know that you're working on hiring some of the crew members to be full-time staff here. Would the expansion also provide current crew members with employment opportunities?
Crew Members Will Be Hired as Expansion Continues
"Bingo! One of our first staff that we hired in Houston when we opened was Robert Grimes. He was one of our early crew members here. […] He grew and we hired him part-time [at the Plano center], and he grew and we moved him to Houston, put him in an apartment for a year to make sure he could do it and live on his own down there. And he's done a stellar job!
"So, he's full-time staff, and we see much more opportunities for that to happen."
Know an Adult with Autism Who Could Learn New Skills?
If you know an adult on the Autism spectrum, consider sending them the application to become a student at nonPareil Institute.
If you are an adult on the spectrum and you're interested in becoming at student at the Institute, apply here.
If you know an adult with special needs, who needs more independence training, rather than job skills training, consider enrolling them in our center, Achievement Center of Texas. We help students discover their independence and identities through our Arts Exploration program.
Click the button below to start the enrollment process in ACT.
Give to Organizations that Serve Adults with Special Needs
nonPareil Institute is an organization that teaches adults on the Autism spectrum hirable skills in the tech industry. Achievement Center of Texas works with adults that are usually less independent, teaching them life skills and giving them the freedom to explore their identity through art.
Neither of our organizations could help our students without the support and donations from people like you who care. If you want to help nonPareil Institute reach more students, donate to them by clicking this link.
If you want to donate to Achievement Center of Texas, click the button below.
About the Author
Amanda Woodard doesn't have just one passion, but if you must give her a label, "Writer" would be the best fit. What she has learned about disabilities from Achievement Center of Texas has literally changed her life, and she wanted to help spread the word about the center through her blogs and interviews. When she's not at work, she's reading mystery novels, practicing self-care and learning new things. For more about Amanda, visit her website.