5 Fun Springtime Activities For Kids With Special Needs
Spring is almost in the air, which means it's time to get ready for fun outdoor activities. These kinds of activities can be a fun and educational experience for any child with a few adjustments. Just remember to be flexible no matter which activity you do with your child. They might get bored or overloaded with one activity, so don't be afraid to try again another time, or have a backup plan ready.
Here are some activities along with helpful tips that you and your child can enjoy!
Gardening
Gardening can be a fun and beneficial activity for children with special needs, and spring is the perfect time to start. It can help improve motor skills, creativity, and responsibility. It can also provide sensory experiences. For children with special needs, the gardens may need to be structured a little differently than normal. You may need to adjust the height or build pathways for kids with wheelchairs or other mobility aids.
Fruits and vegetables can be tasty when they are finished growing, but other senses can be enticed by the garden as well. Planting flowers with bright or unique colors can be pleasing to the eye. Aromatic plants such as sweet-smelling lavender or gardenia can stimulate the sense of smell. There are a wide variety of textured plants to touch, such as moss, lamb's ear, or astilbes. As long as they can withstand curious, wandering hands and they do not have thorns, they are good to go! Hearing stimulation can come in the form of growing plants that will attract wildlife. The chirping of birds and the buzzing of bees can provide a nice sensory experience, especially when combined with all the other experiences the garden can give.
Gardening will not provide sensory enticement overnight, but this could be a great chance to teach your child that patience will be rewarded. At first, it may seem like a lot of work, but once the watering has been incorporated into their routine, they will likely start to look forward to it. They will begin to take responsibility and see the reward of taking care of something living. This could be a step up on the way to learning to take care of a pet!
Chalk Activities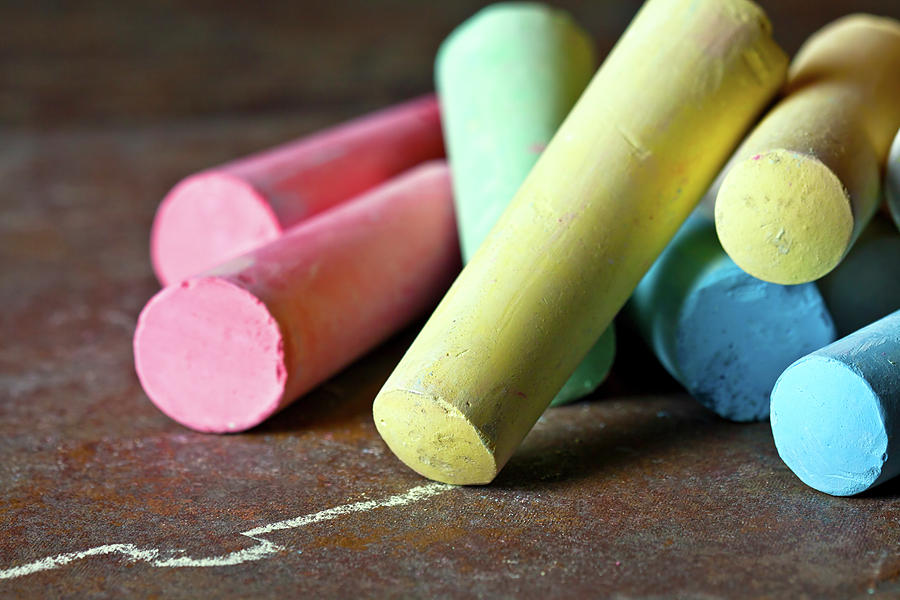 Sidewalk chalk can provide an opportunity for kids to express themselves. It could also quash any desire they might have to draw on the walls! They could practice drawing shapes, animals, or even their name depending on skill level. A little encouragement in chalk drawing could be just the thing they need to inspire a hobby in creating art.
For more structured chalk activities, you could draw a hopscotch square and your child could practice jumping and counting, or reciting rhymes. If your child is unable to hop, then you could play other chalk games, such as tic tac toe or checkers. Games like these can help your child learn things like strategy and how to stick to the rules.
Scavenger Hunt
Warm weather is a great reason to explore the outside world and all it has to offer. Springtime is perfect since plants and animals are finally emerging from their winter hiding spots. A scavenger hunt is a perfect opportunity to learn more about nature.
Let your child borrow a phone or a camera and ask them to take pictures of certain items in nature they could find at the park or even in the backyard, such as pine cones, four-leaf clovers, bees, squirrels, etc. This can help your child practice independence and looking for things on their own. It could also provide a chance for them to learn the names of some new plants, bugs, or animals.
Blowing Bubbles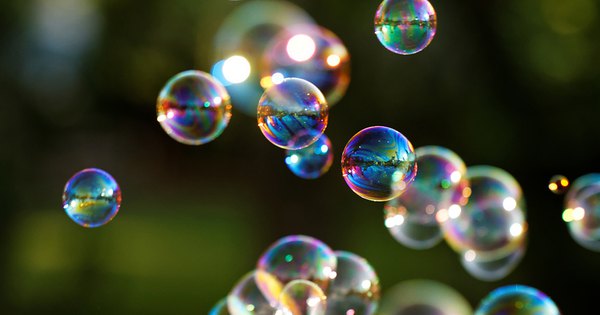 A simple activity could be blowing bubbles, which can help practice motor skills such as breath control and hand-eye coordination. It can also promote visual tracking skills as they watch their creations float away. If your child is not capable of blowing into a bubble wand, don't worry. An automatic bubble blower can be just as fun. Creating a stream of bubbles can be a wondrous and relaxing way to spend a spring afternoon, especially while listening to calming music.
Spring-themed Sensory Bins
Sensory bins are all the rage right now, and for good reason. They can stimulate several senses simultaneously. Even though they can be used outside, depending on what materials you put in them, they can be messy enough that inside cleanup might be difficult. However, they can be constructed quickly, providing faster sensory stimulation than a sensory garden would. So, if you are crunched for time and want a fast and easy bin for your special needs child, check out these videos. You could follow the guidelines in them or even come up with your own.
This first box has more of a St. Patrick's Day green theme than spring in general, but it still uses several different textured items that provide options for sensory stimulation. As stated in the video, several of these items could be found at the dollar store, or for cheap at a craft store like Jo-Ann or Michaels.
This box is more of a garden theme, so if actual gardening does not suit your child, or if you want to gradually work up to it, this box is a nice start. It features black beans as a base and different fruit and vegetable toys made from cut-up egg cartons. Velcro is also featured, which can provide a unique sensory experience.
This box uses water beads and flowers to create a strange yet satisfying sensory experience. Because of how wet and messy this one can get, outside might be a better place for it. However, kids generally don't mind getting messy, so your special needs child will almost certainly love it.
Ultimately, what you do with your special needs child this spring is up to you. They may not like every activity on this list, but we hope we have given you some ideas to have fun, learn, and create bonding moments with your child.
Happy Spring!