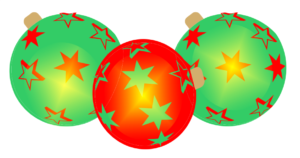 It's the end of the year.  Most of us are focused on last minute gift giving, holiday parties and getting ready for Sunday.  Okay, some are looking forward to football this weekend, but that's a topic for another day.
Mixed with the holiday cheer is the nagging thought in the back of your head that April 15, is coming and you only have a few days to make those end of year donations if they are to count for the 2016 tax year. Giving at large is good but giving to a group you can get to know is better. If you're reading this, we hope it will help you get to know us better.
We're are in our 40th year of providing day habilitation (most commonly known as daycare) for children and adults with disabilities. We also have programs to help each student reach their potential through the arts.  We help them learn basic living skills like making their bed and cooking. We help them learn to do things others take for granted.
Overhead is one of the most misunderstood topics when it comes to nonprofits. High overhead is one of the primary complaints from watchdog groups. Fundraising expense is another which we'll save for discussion on another day.
We raise money so we can provide daily care to people who are unable to care for themselves. We charge a low tuition but it doesn't cover the cost of care. This care requires qualified staff, lights, heat and air, a building, building maintenance, payroll taxes, insurance and much more.  All of these items fall into the category of overhead.  Staff must be managed.  Additional staff is required to keep up with government administrative tasks, bookkeeping, general office duties.  We strive to keep overhead as low as possible. We are fortunate to have a volunteer board of directors and many other active volunteers to assist with tasks which would otherwise require additional staff.
Yes, we are often called a "charity" but we are actually a non-profit with charitable status.  A non-profit is a business.  Think about what this means.  A non-profit has to generate operating income, the same as a business, we just don't have shareholders.  We don't distribute our "profit" to shareholders and because of our 501(c)(3) status, we don't pay income taxes and your donations may be deductible on your personal income taxes.  I say "may be" because every tax situation is different and you'll need to discuss your situation with your tax professional. Many of our donors can no longer deduct their donations but support us anyway because they understand the importance our work and the daily challenges we face.
We would love for you to consider making a year end donation to us.  If you're not ready, maybe the information provided here will help you see other non-profits in a different light. May it help you see how important your gift is to the people we care for and hire.
If you would like to learn more, call the center to schedule a tour.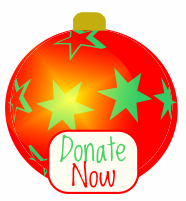 Happy Holidays and Happy New Year to you and yours!