20th Annual Spring Gala – Mardi Gras Madness is a Success!
Garland, Texas, May 9, 2016 – The Achievement Center of Texas (ACT) hosted its 20th Annual Spring Gala on April 30, 2016 at the Renaissance Hotel Richardson/Dallas. The event raised over $30,000 for the students and programs at ACT. Key sponsors included Benchmark Mortgage, Berry Family Services, Inc., Baylor Scott & White in Garland and GBL Ranch.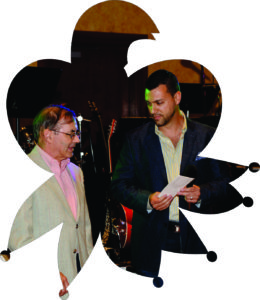 Brandon Cottone of Benchmark Mortgage presented ACT with a check for $10,233. Their annual donation to the Benchmark Loving Cup which began in 2008 supports tuition for low income clients of the center when the need arises. One dollar of every mortgage issued by Benchmark during the year goes to fund the Benchmark Loving Cup.
Several donors also contributed to the Linda Rasmussen Outreach Fund which was setup by her sisters in her honor in 2012.  This fund provides money for day to day needs of students and their immediate family when an unexpected crisis strikes
The annual Champions Who Care Award was presented to SMU Political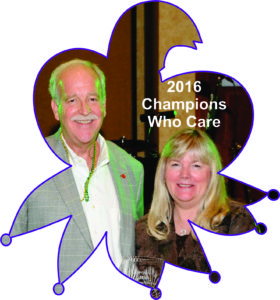 Science Professor, Dr. Joseph and Mrs. Janet Kobylka for their service to the community and ACT.  The Kobylkas are parents of an ACT student and longtime supporters of ACT.
Once again, the music was provided by Ken Savage and the Best Kept Secret, who kept the night rockin'. Dalmatian Rescue operated the casino.  Planning for the 21st Annual Spring Gala is underway.  To learn more about ACT and its programs or to make a donation, please visit their website (https://achievementcenteroftexas.org). If you would like to learn more about sponsor and volunteer opportunities contact Marilynne Serie or Andrew Mlcak for more information.
Our next fundraiser is the 7th Annual ACTion Walk/Run on October, 22, 2016.